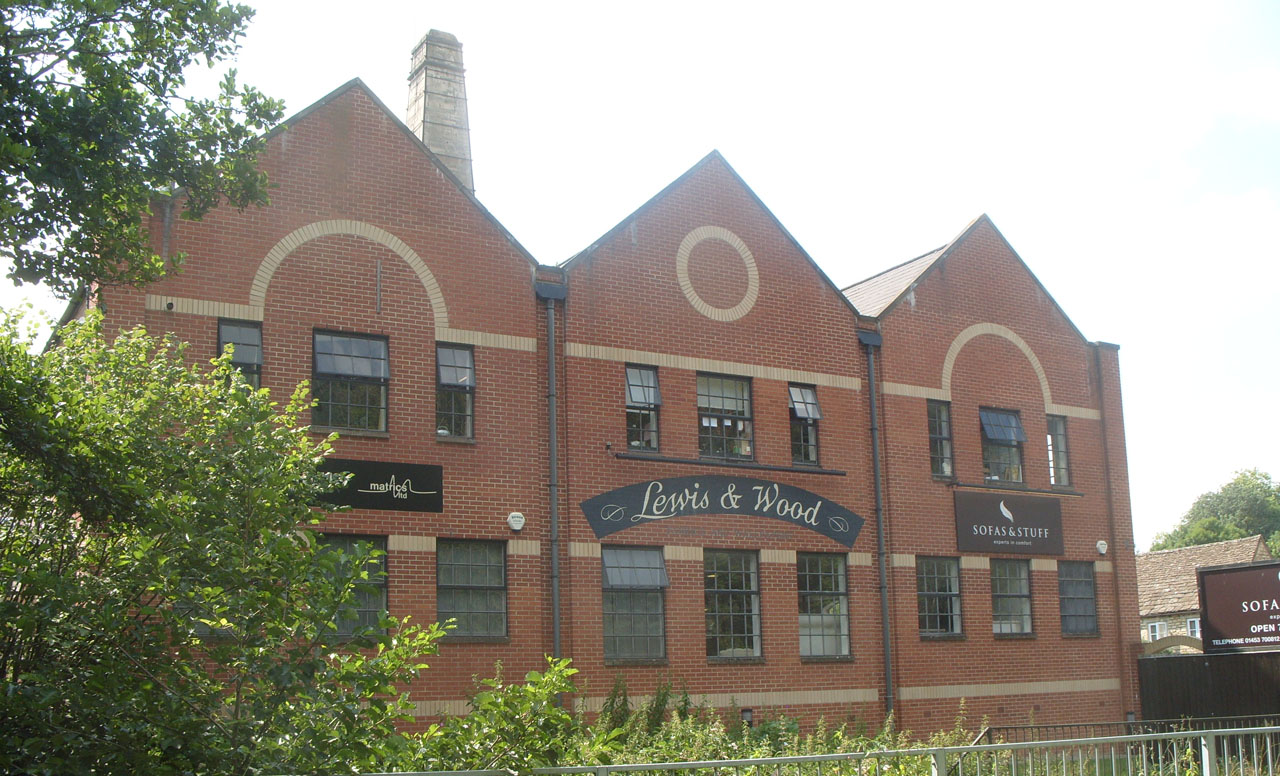 On this page
Link to a history of the piano works:
www.gracesguide.co.uk/Stroud_Piano_Co
More about Woodchester on this website
A potted history of the Piano Works at Woodchester
A research note by Pauline Stevens, added Nov 2017

By the early 1900s pianos were very popular. Upright pianos had become more attainable and they were found in the homes of many, not just the rich. It was the best time for piano manufacturers.
Douglas Grover trained in his father and grandfather's piano factory in London, founded in 1830.
1906 – Douglas Grover and George Gladman started their own firm in London.
1911 – They moved to Stroud and rented Woodchester Mills as Stroud Pianos. The five story building had been built in 1804 for the woollen industry, but by 1901 was a saw mill.
1919 – Became a Limited Liability Company. Mr George Gladman retired and his brother Arthur Gladman became a Director.
1920 – Production increased.
1930 – Douglas and his son Richard introduced a middle market piano with the name Bentley, which was later adopted as the name of the company. They became one of the largest piano producers in the country.
1931 – 300 obsolete grand pianos were burned in a huge bonfire in Woodchester – they could not be burned in London.
1938 – Main factory destroyed by fire. Addition of Bentley Works (east of Southfield Mill).
WW2 – Aircraft components were made instead of pianos. Following WW2 all pianos made had to be exported, and the business grew. Arthur
Gladman retired. Major Richard Grover became Managing Director.
1956 – It was one of the largest producers of pianos in UK. 70% of pianos were exported. They celebrated 50 years in business by taking all work people, wives and sweethearts for a trip on the Thames, with lunch at Abingdon, then by coach to London for a visit to the theatre and dinner.
1962 – Richard's son David joined the company – the 5th generation of piano manufacturers.
1969 – Richard Grover awarded MBE for services to exports.
1970s – Growth in foreign manufacturers and electronic keyboards.
1977 – Another fire.
1979 – New building added.
1989 – Britain's 2nd largest piano manufacturer. 40% of production space lost in another factory fire.
1991 – 85th anniversary. New building opened. Pianos exported to over 30 countries each year.
1993 – Bentley Piano Co sold and moved – due to recession and foreign competition.
1994 – Woodchester Pianos formed.
1997 – Award for best upright piano.
2001 – British Piano Co took over and Bentley Pianos were made here again.
2003 – Closed – due to fall in demand and foreign competition.
1906 -1927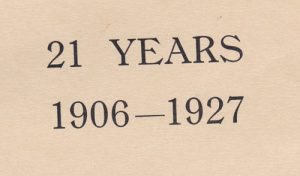 We have been given this booklet and photos. Click pictures to enlarge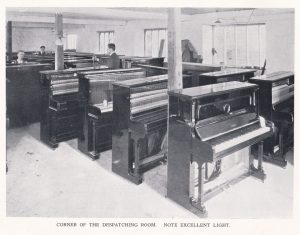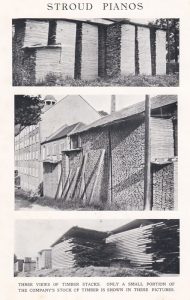 1927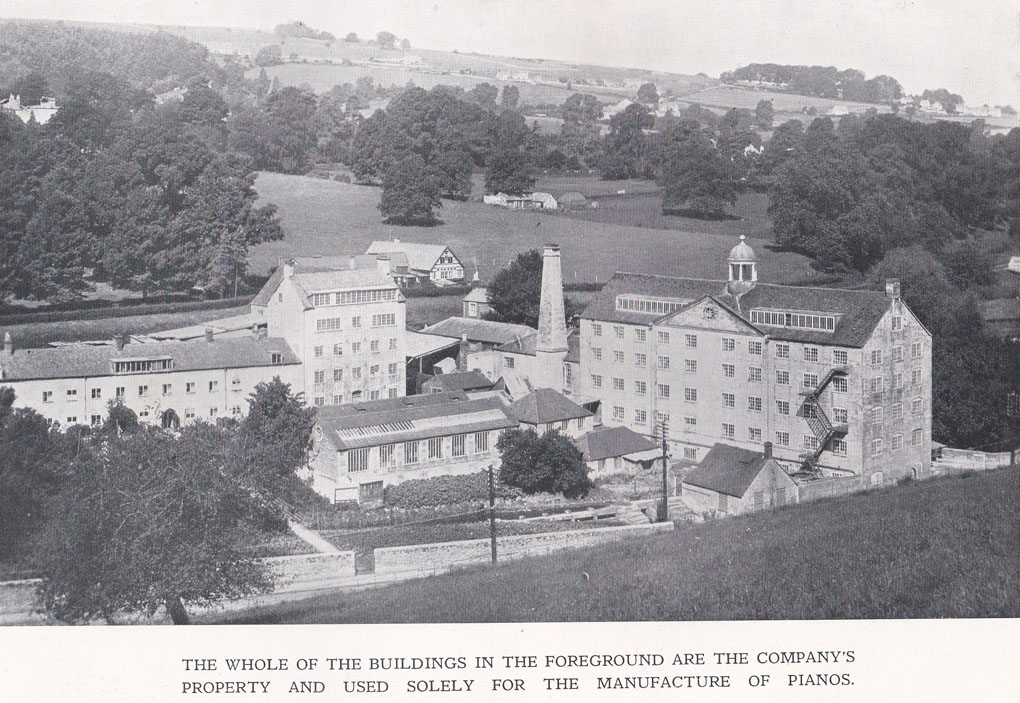 The Bentley name was first used in 1930
This picture must be after 1932 as the Bentley name was not on the roof then – see https://britainfromabove.org.uk/image/epw037768
It is earlier than 1938 when the 5 storey building had a fire.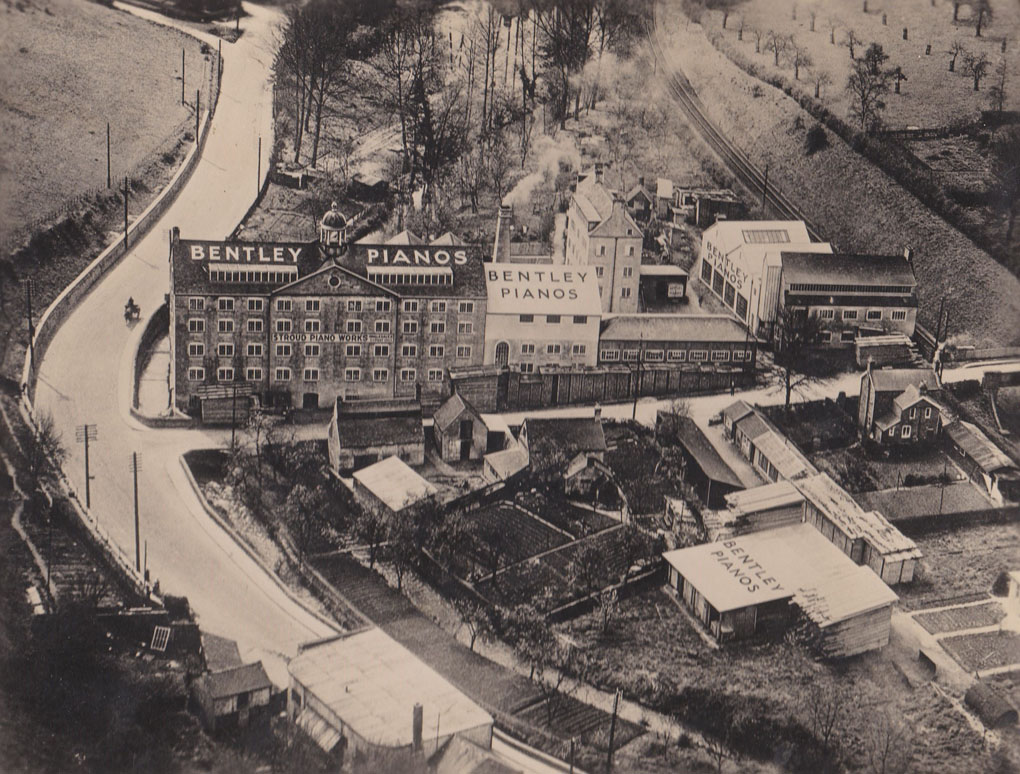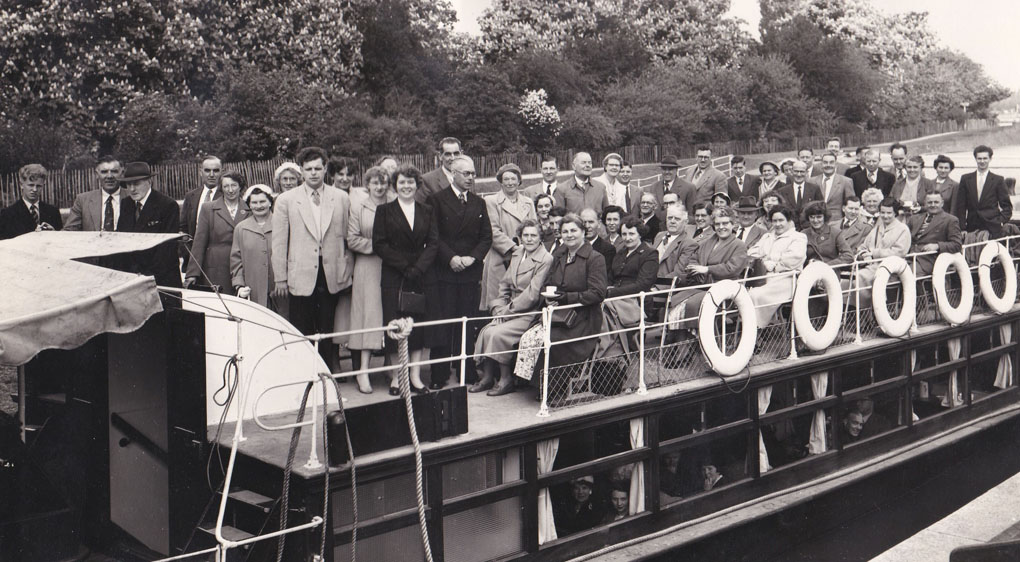 In 2017 Radio Gloucestershire asked if we knew anything about this piano bonfire
www.britishpathe.com/video/a-pyre-of-pianos/query/stroud
and a SLHS member found these articles in the Citizen 28th August 1931 :
and Taunton Courier 2nd September 1931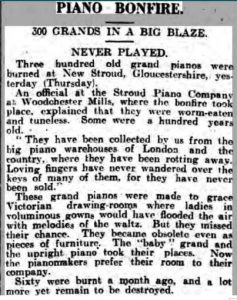 Click on the pictures to enlarge.
Stroud Piano Company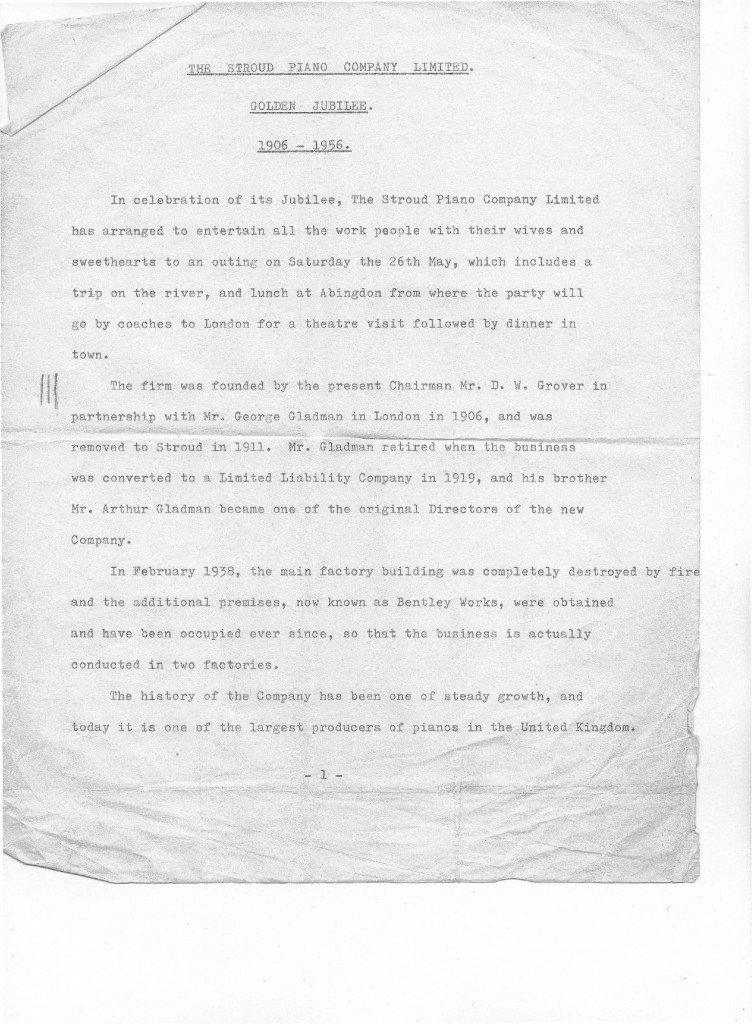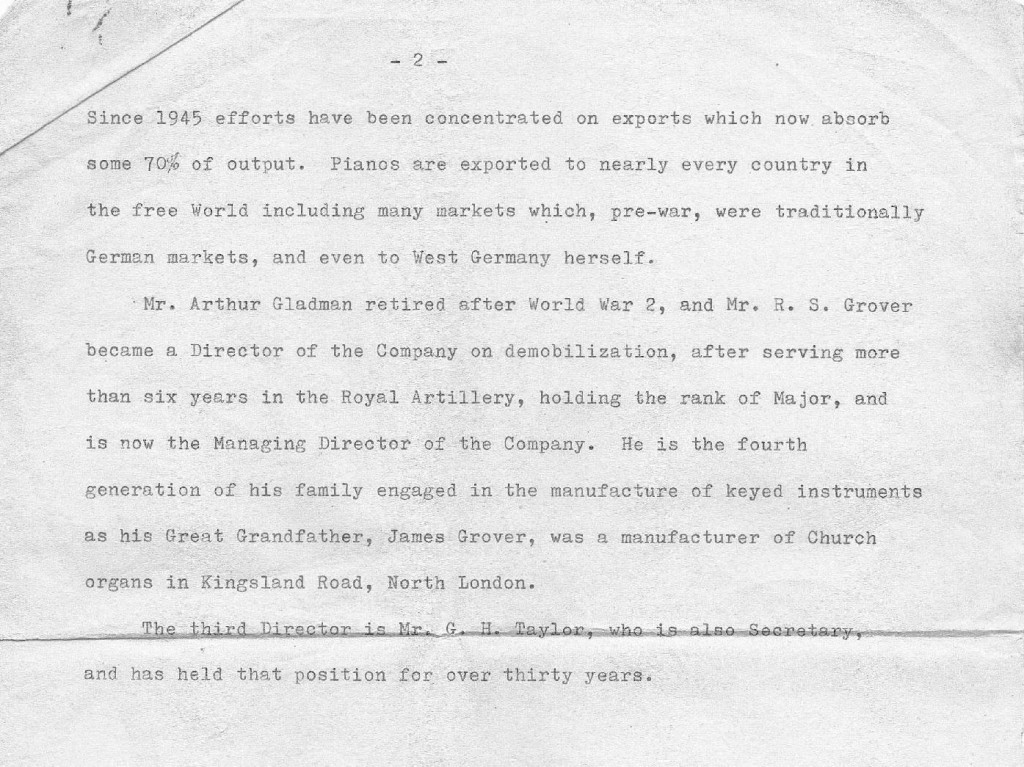 Stroud piano company history as pdf
Bentley Piano Company
Bentley piano history as pdf
Newspaper cuttings from Citizen Archive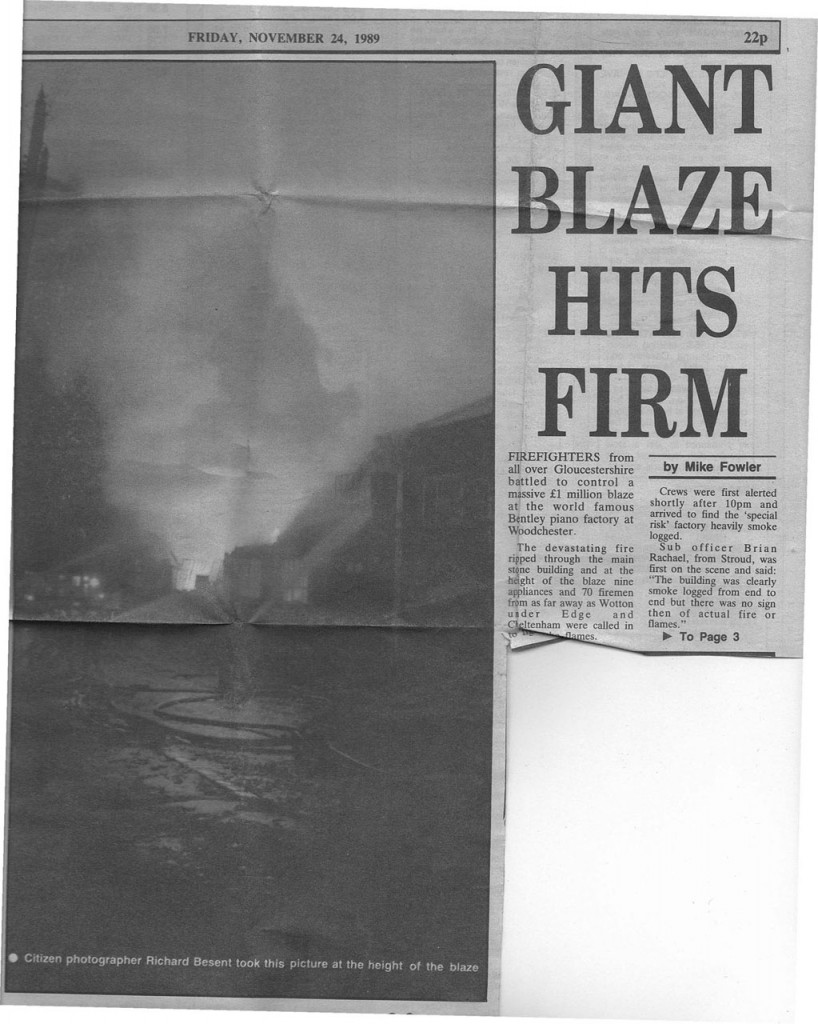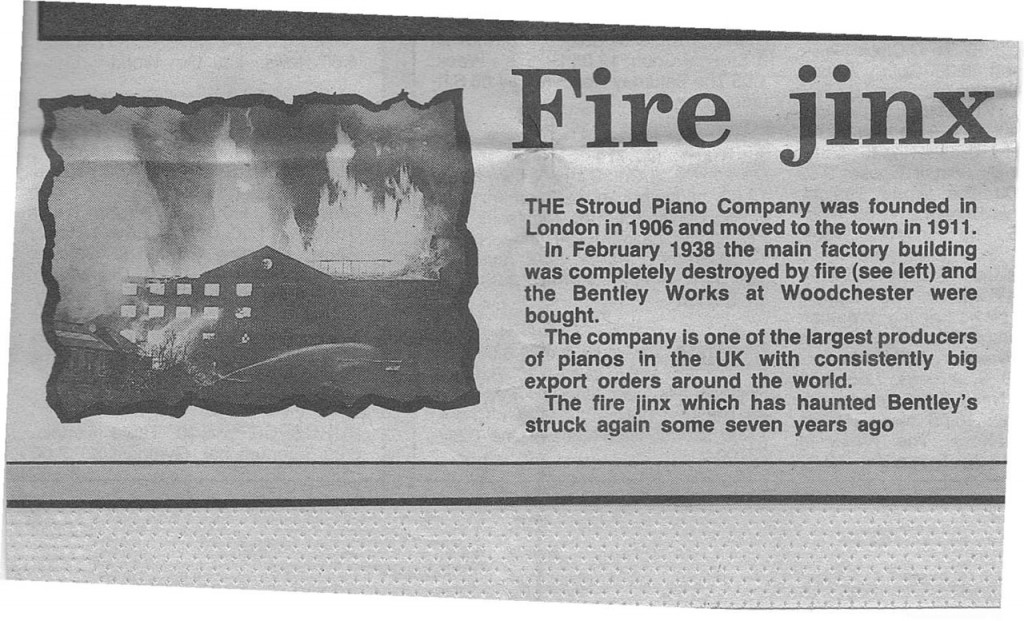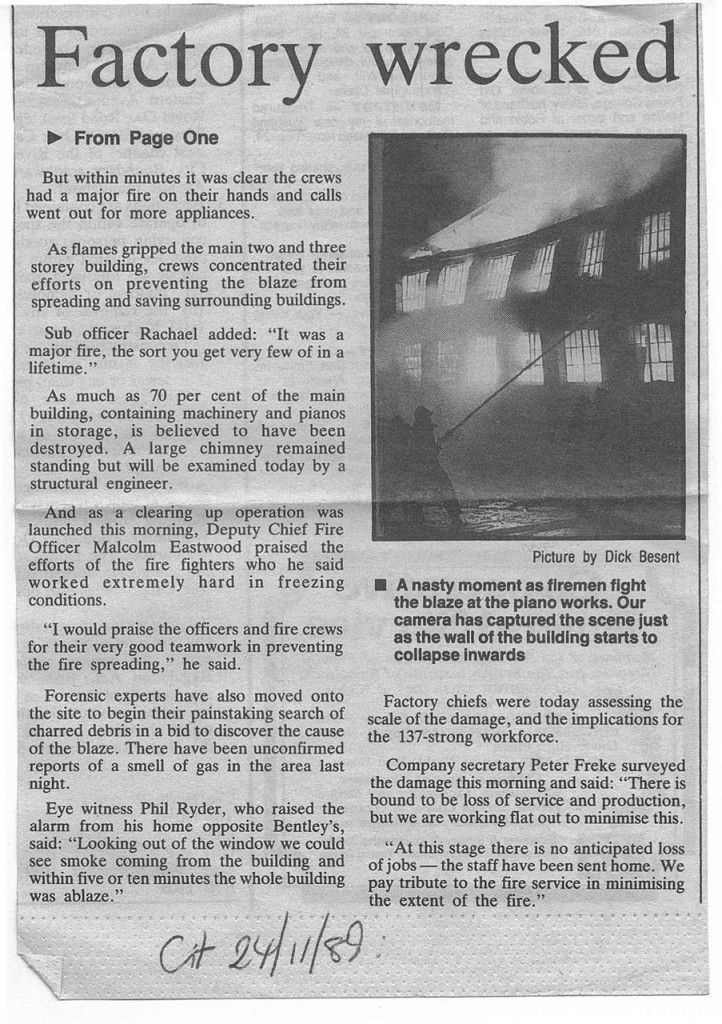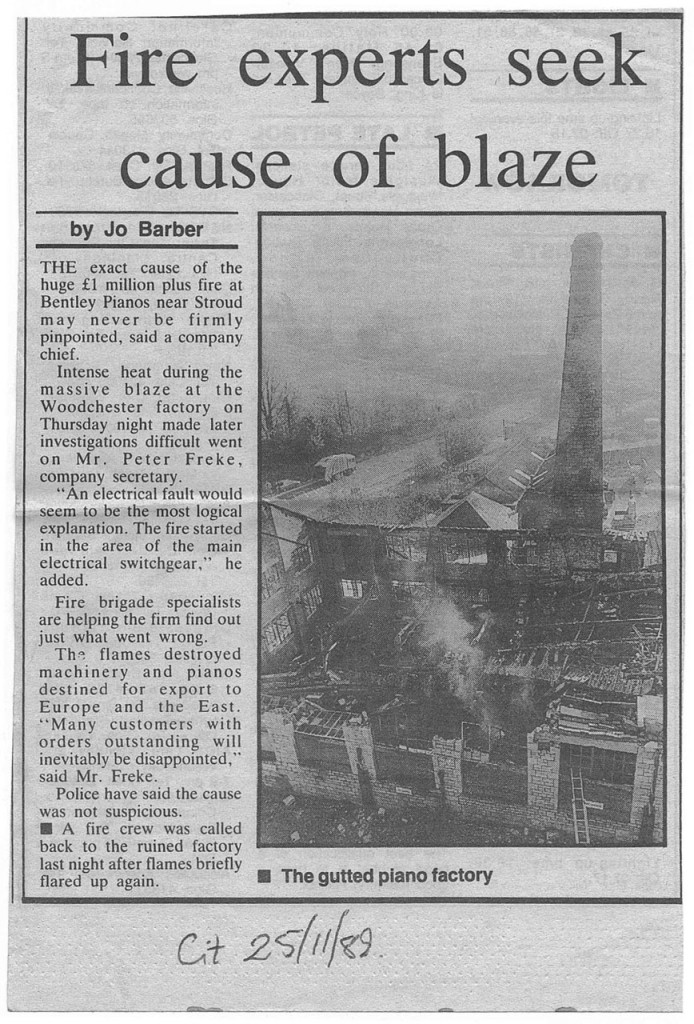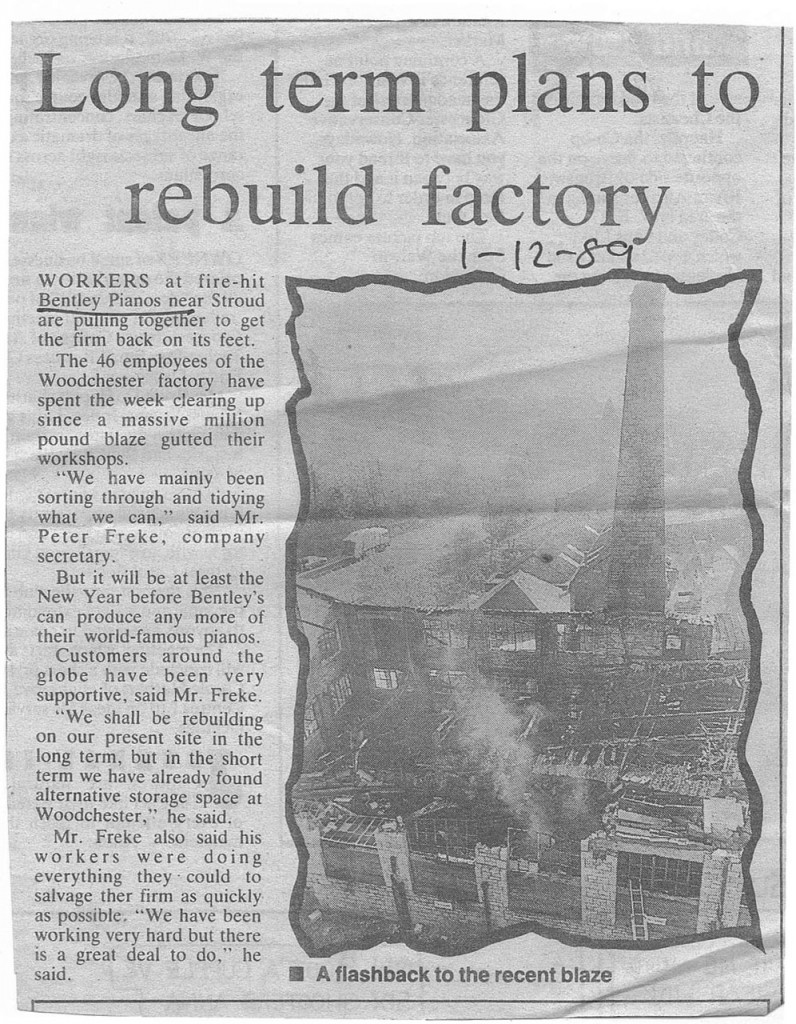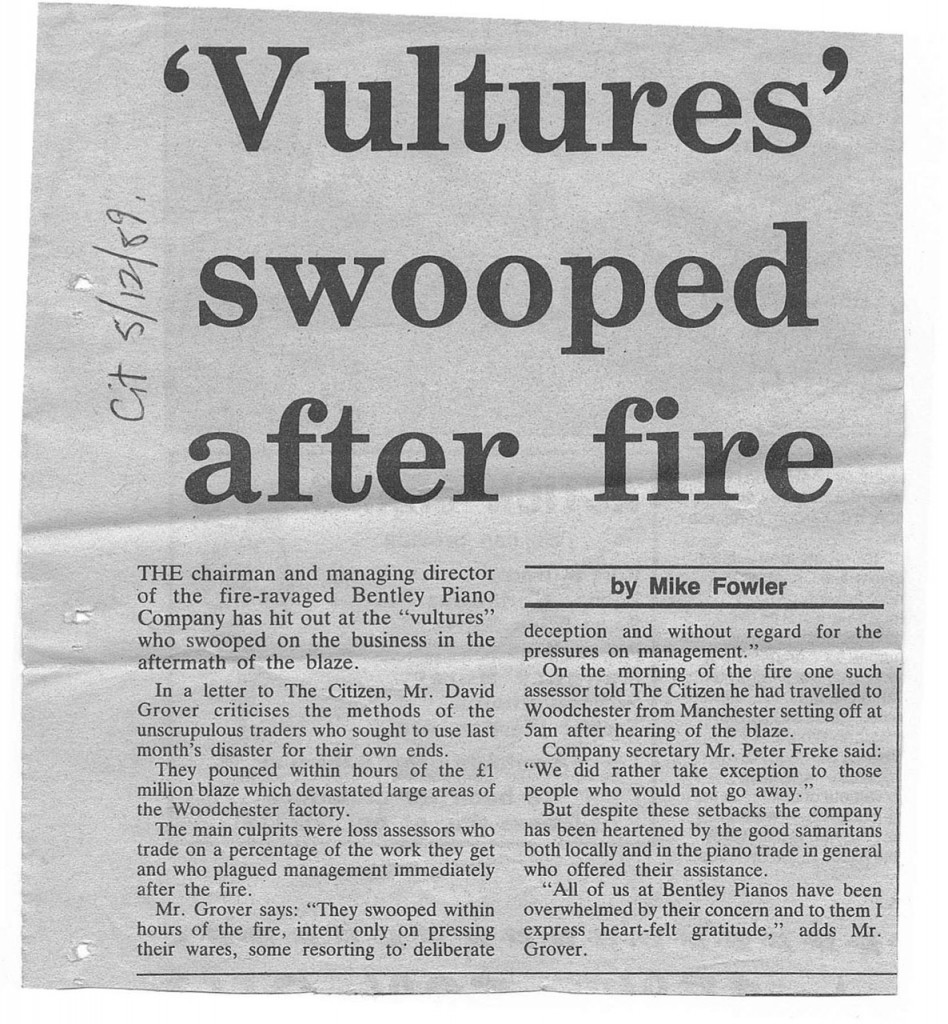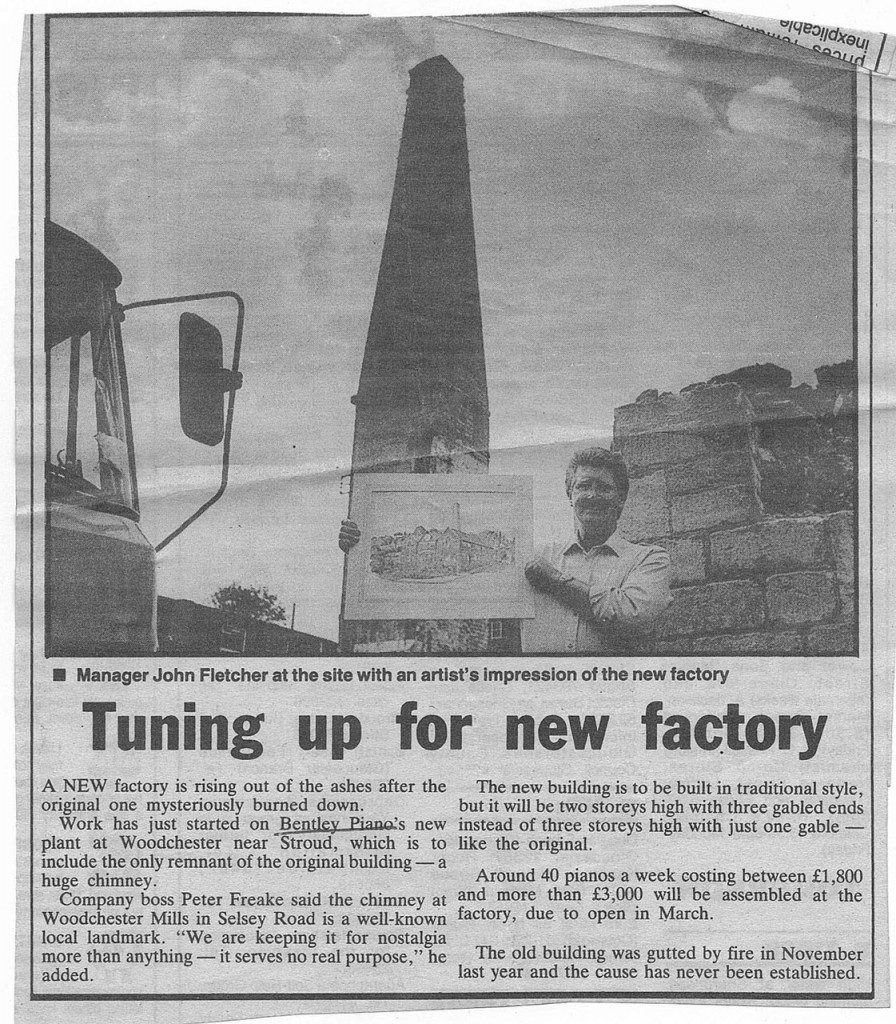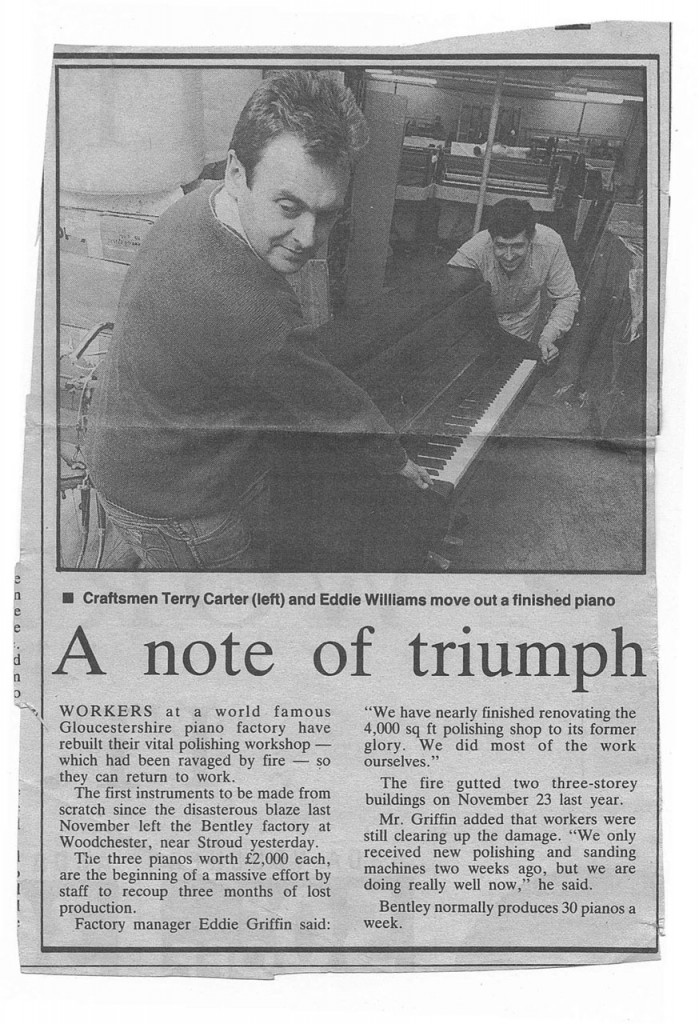 1990 b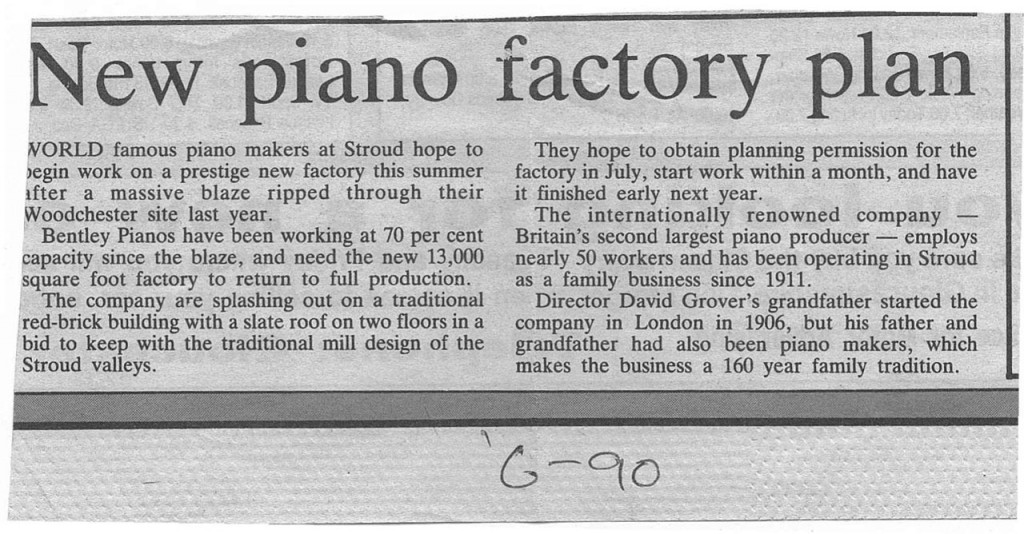 1990_06

1991_04_02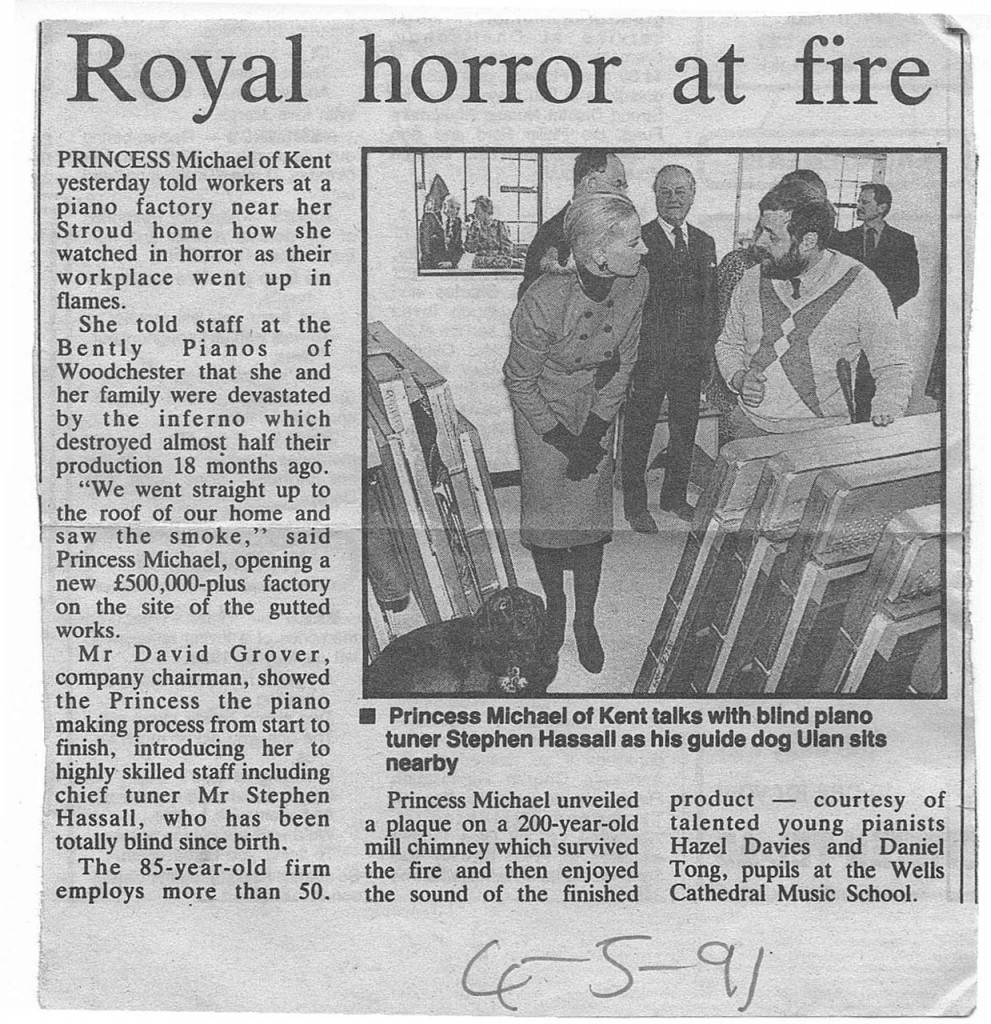 1991_05_04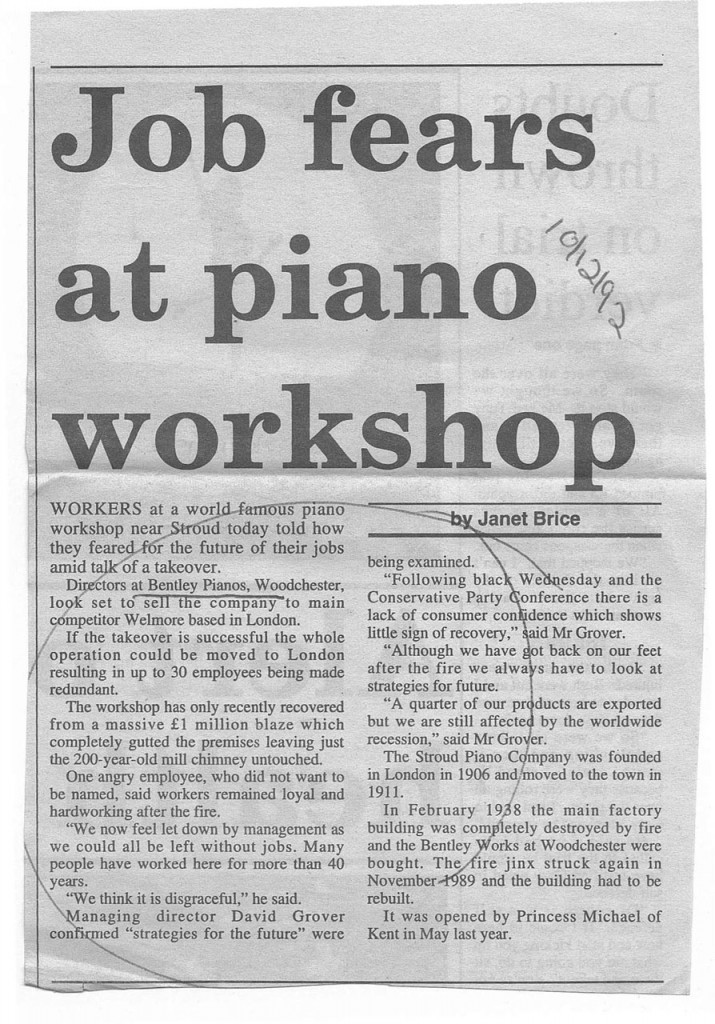 1992_12_10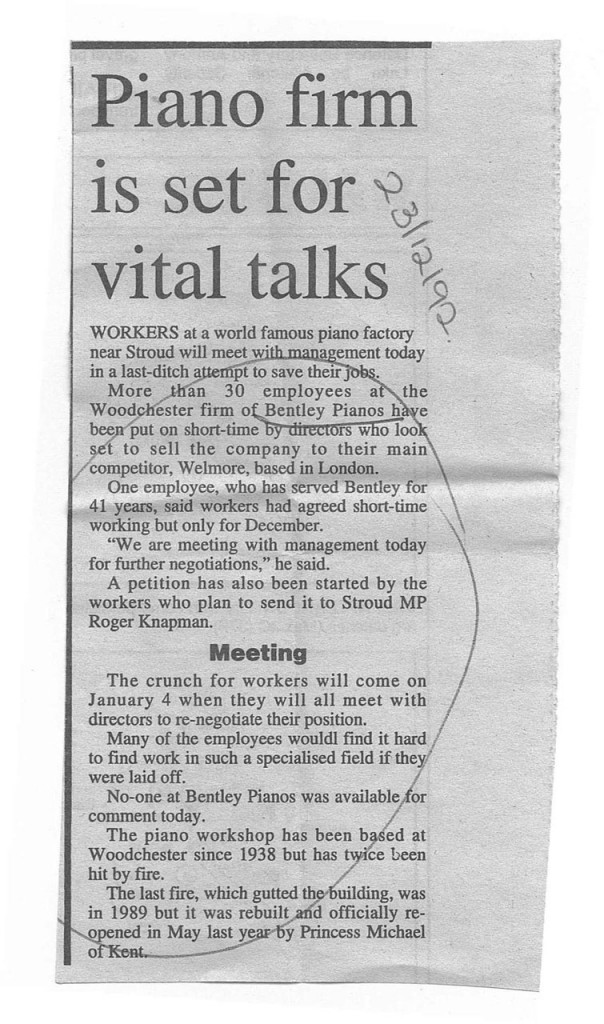 1992_12_23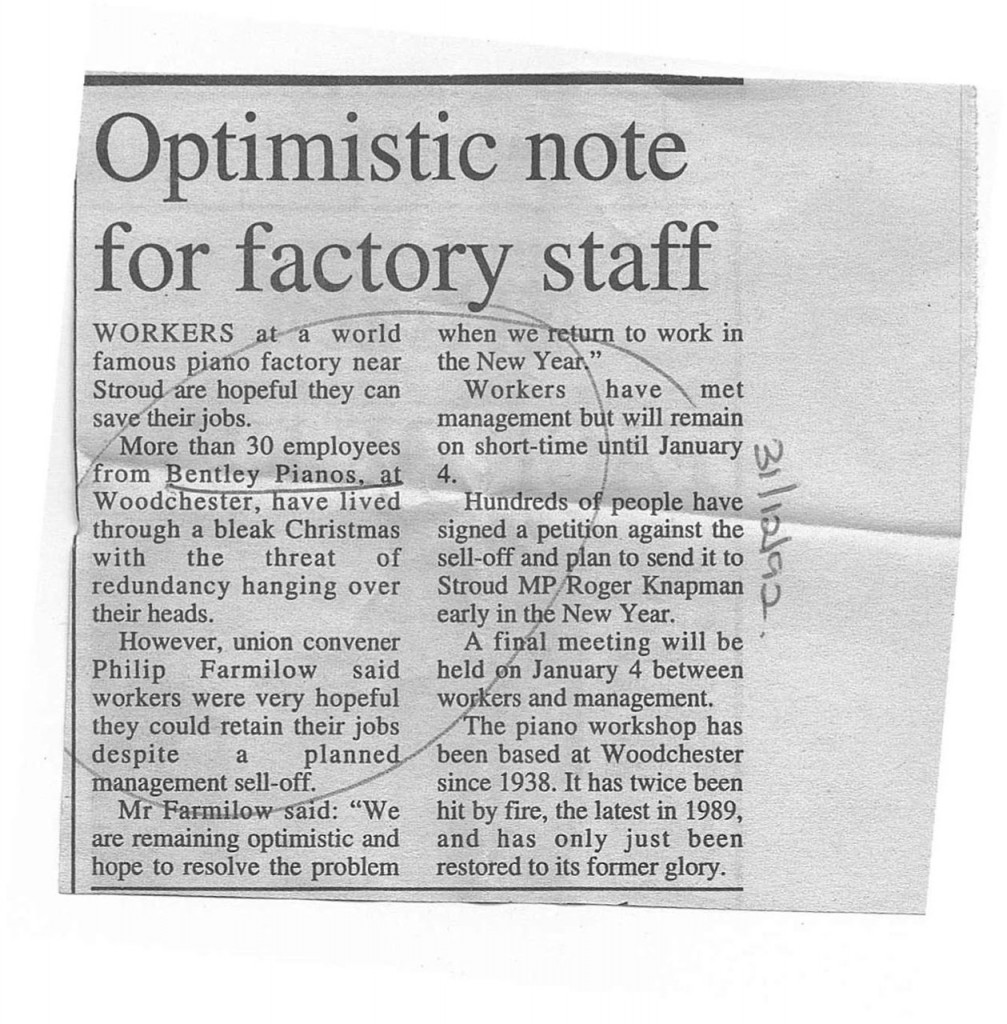 1992_12_31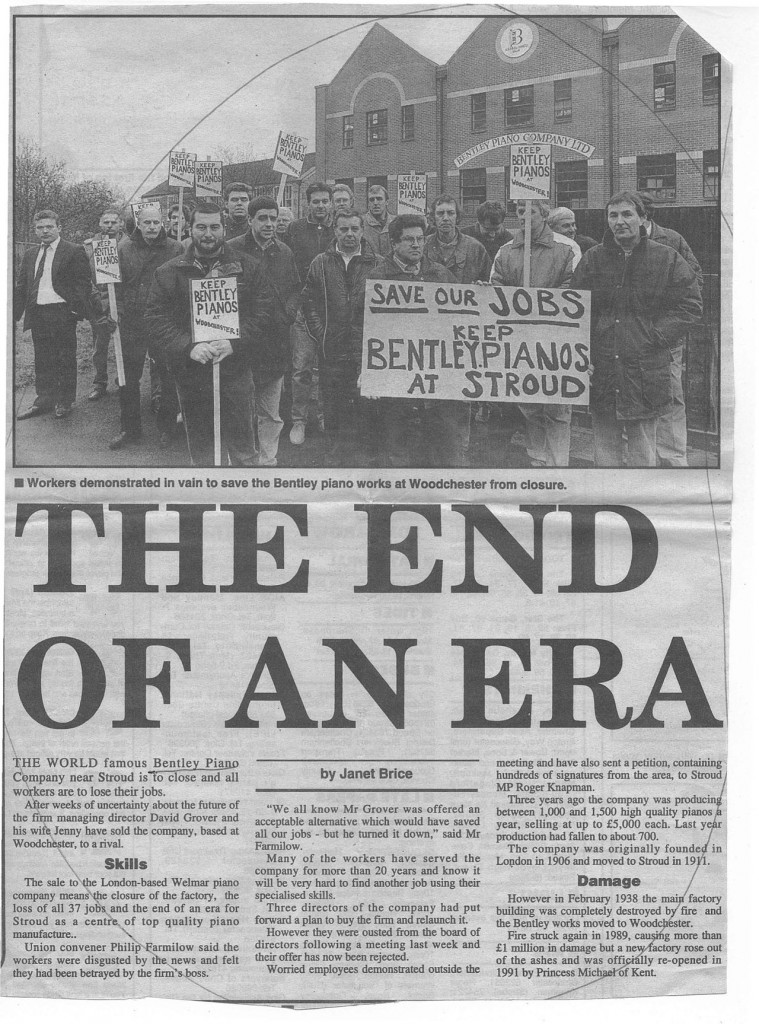 1993 a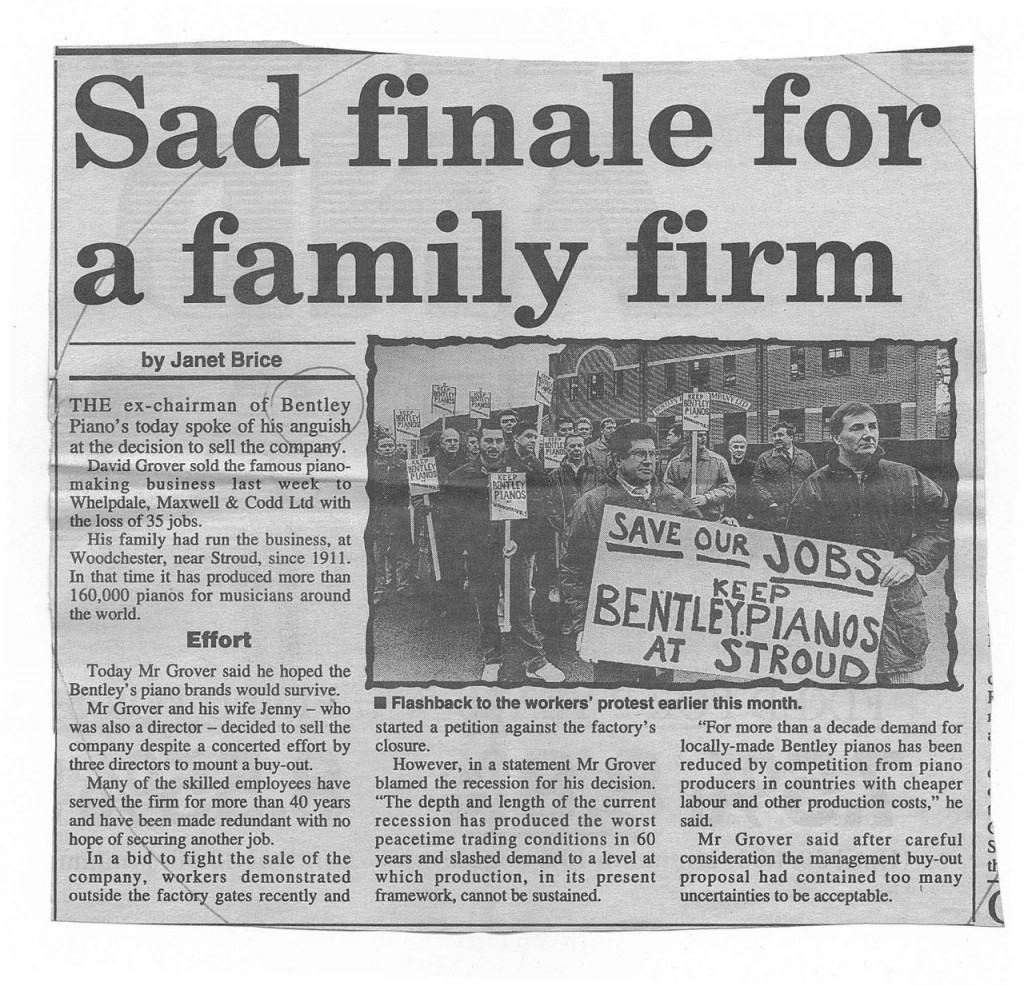 1993 b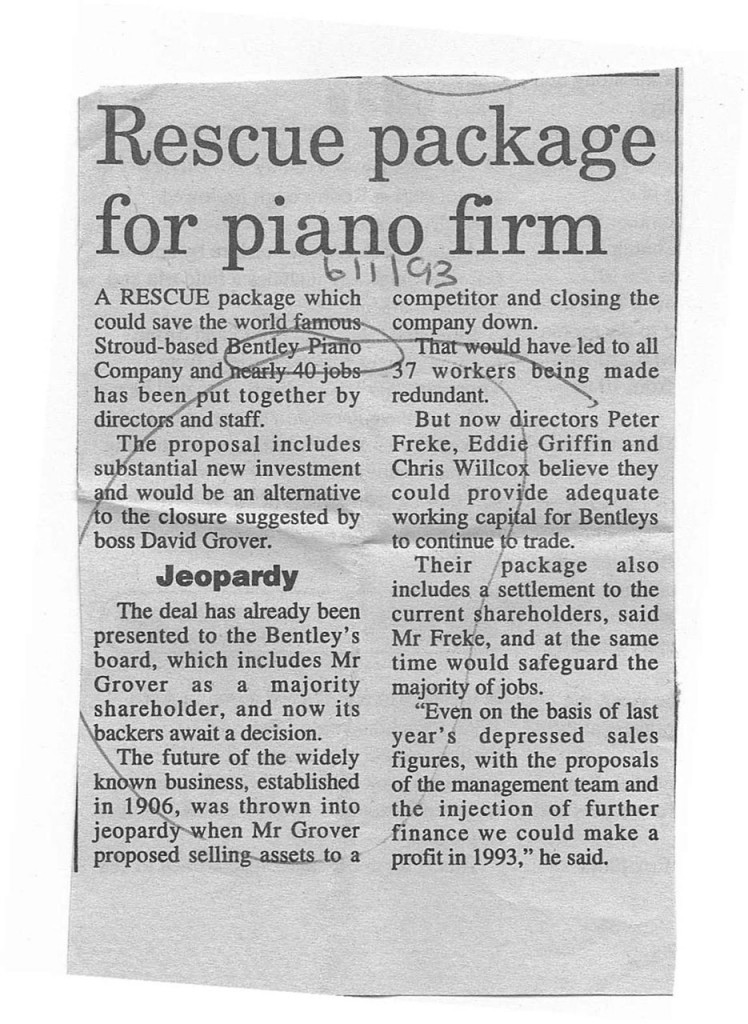 1993_01_06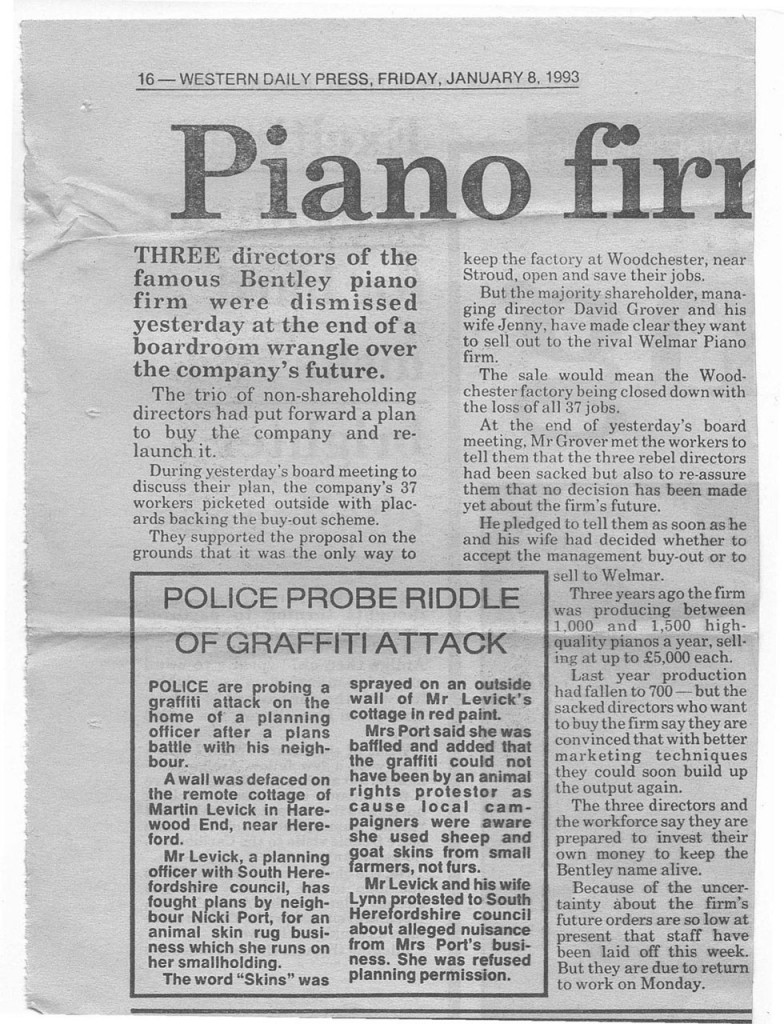 1993_01_08 WDP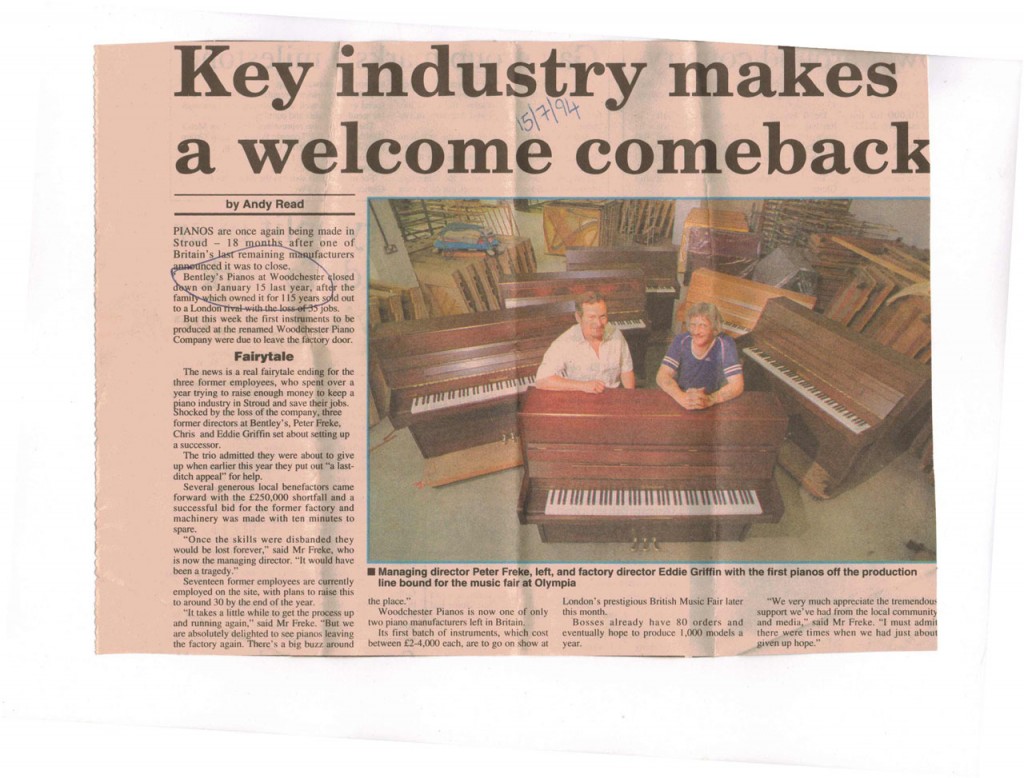 1994_07_15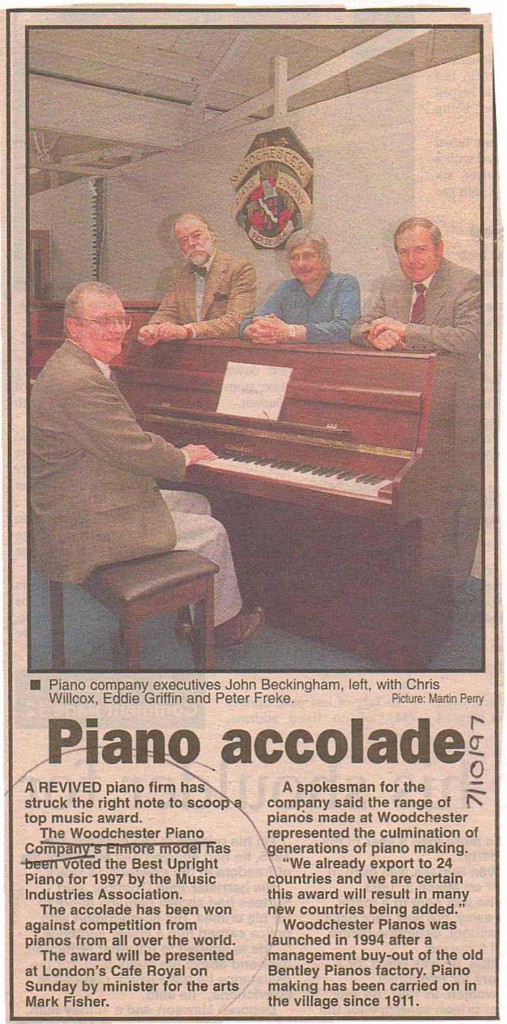 1997_10_07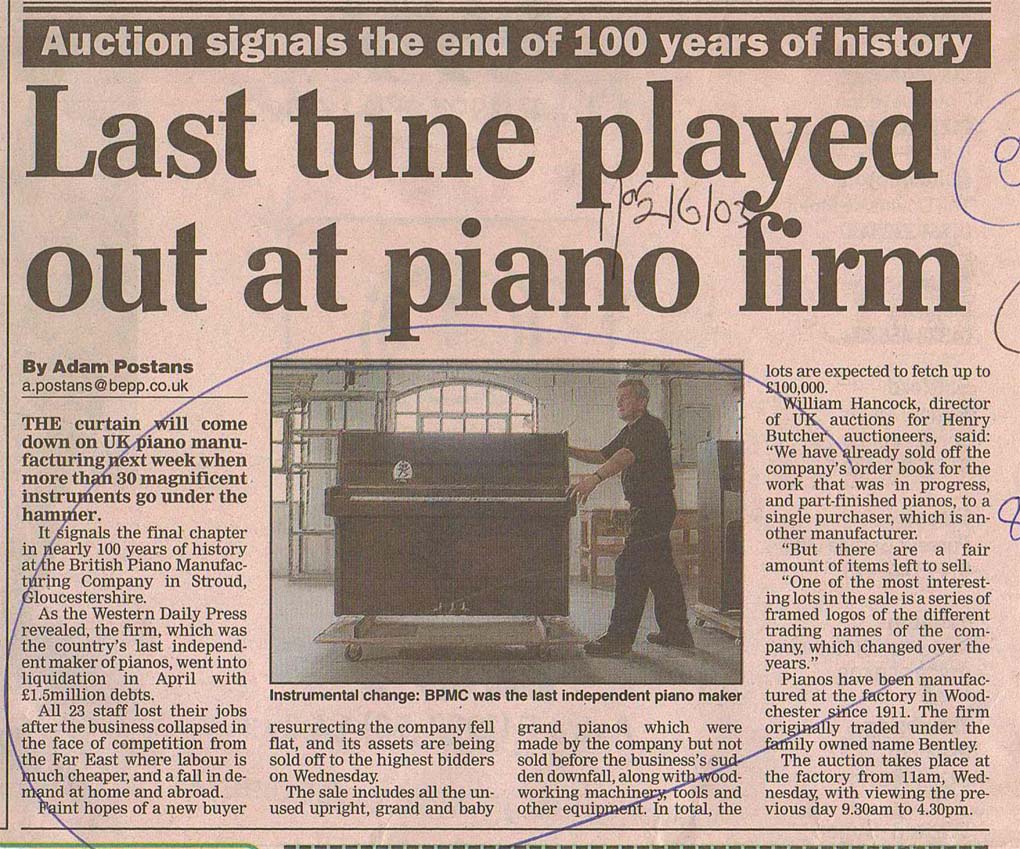 2003_05_31 Western Daily Press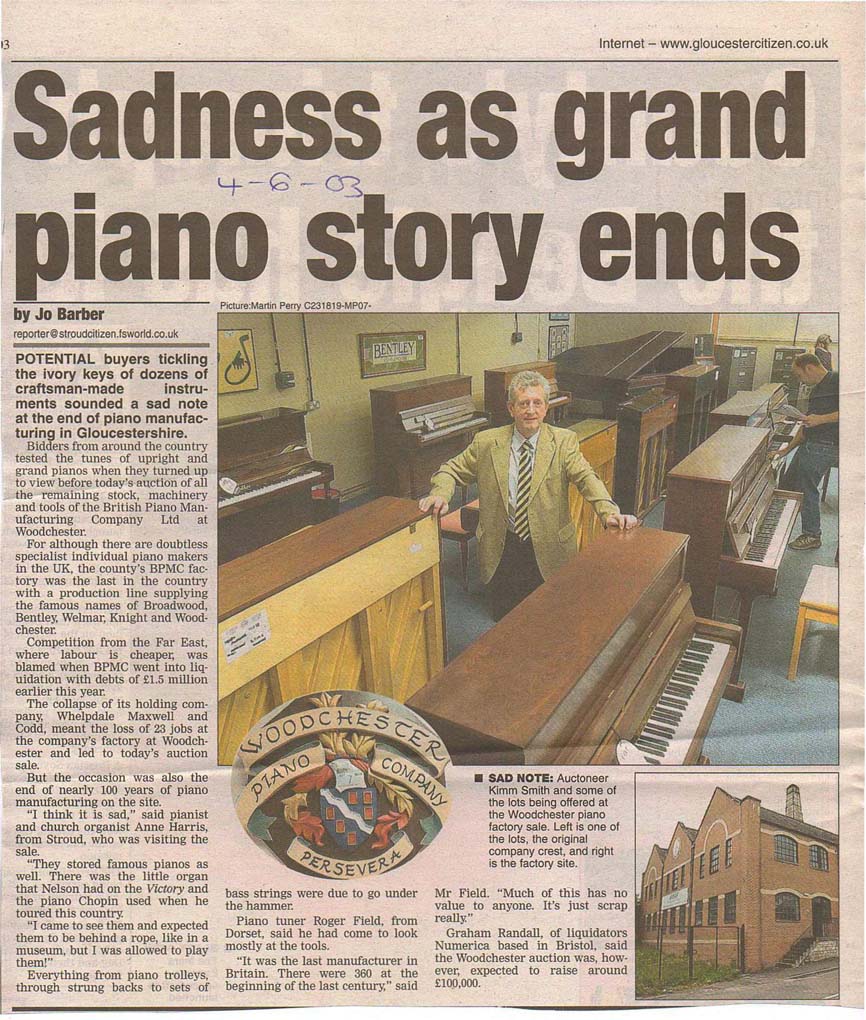 2003_06_04