The following is an example of events researched by Society members:
The Mid-Gloucestershire Historical Pageant of Progress, 1911
Research note, by Howard Beard                                                                                                Copyright

Staged during the late summer of 1911 – when the district had barely had time to recover from the excitement of George V's Coronation – this enormously popular celebration depicting episodes of history from the Romans to the Victorians, had a huge cast of 1100. It was staged in the open air at Fromehall Park, with an orchestra, and was marshalled by a Pageant Mistress who summoned participants with a special whistle. The spectacle included pedlars, Ancient Britons, corn and machinery rioters and – during an episode concerned with the medieval wool trade – a flock of sheep, which grazed contentedly in front of the audience. The Pageant was recorded by several local photographers, as the images show.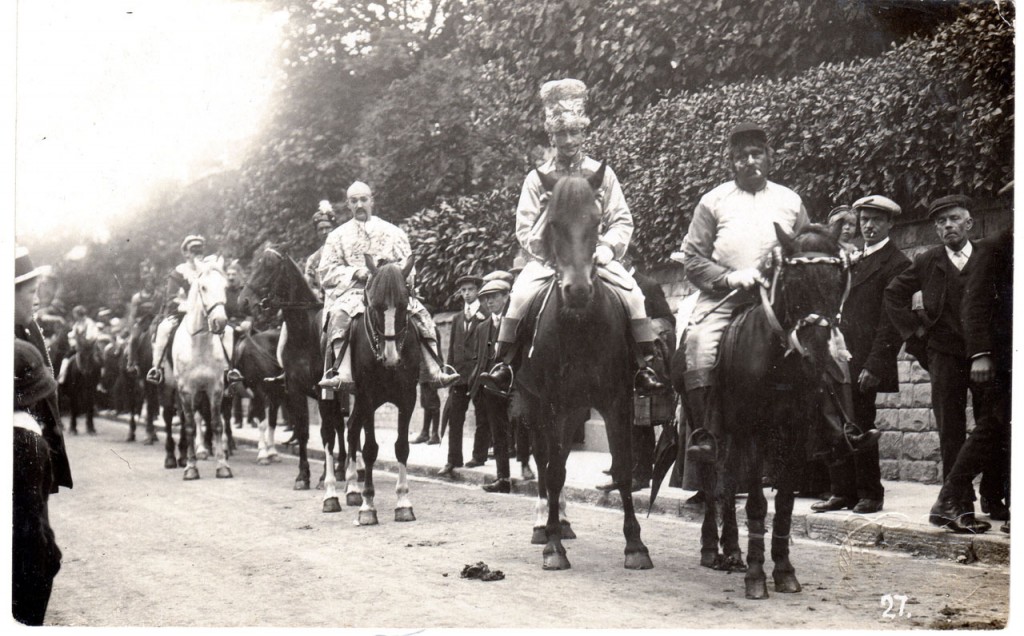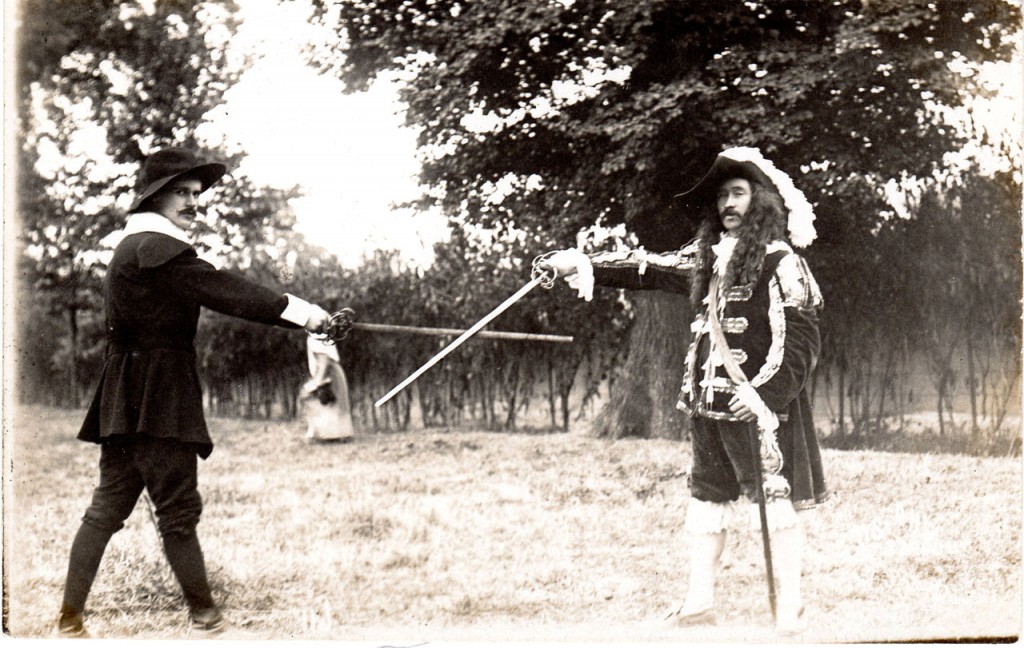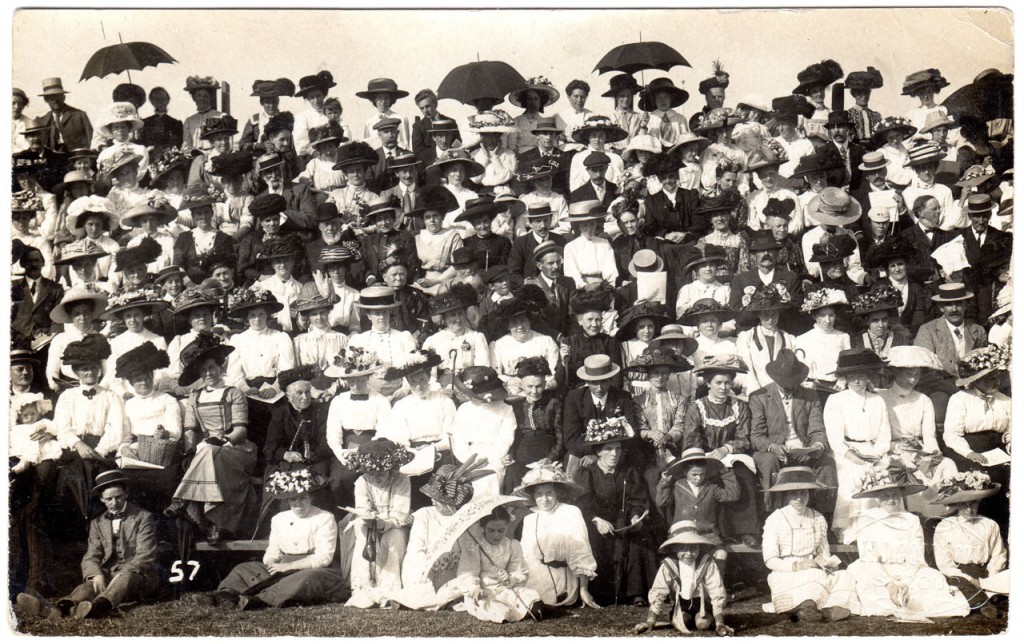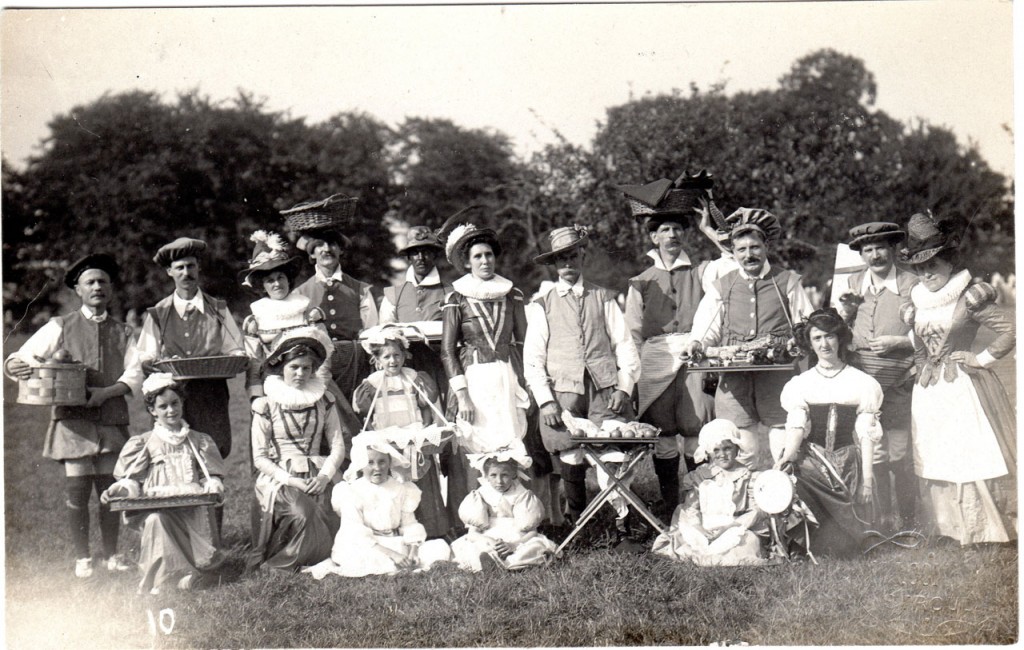 A research note from the SLHS digital archive added Aug 2014. Copyright