These are some items from the SLHS collection – dates unknown, unless stated.
Items that are in our collection are marked on the Useful Local Sources Page
See also the page of Withey Documents
Grigshott, Rodborough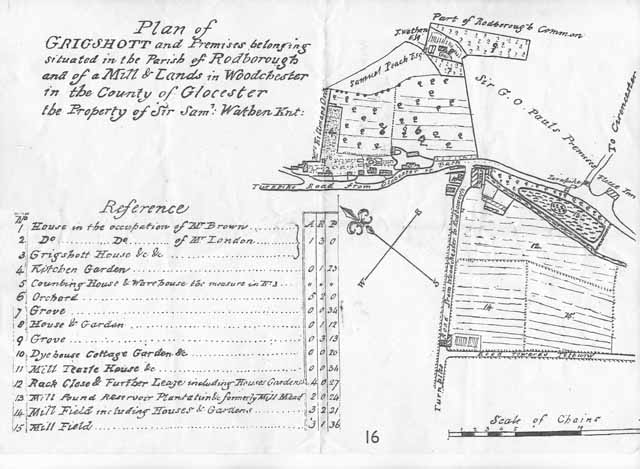 Grigshot House, the residence of the mill owners in the late 18th and early 19th centuries, and former Counting House, of Woodchester Mill.
Grigshot House and Woodchester Mill were visited by George III in 1788.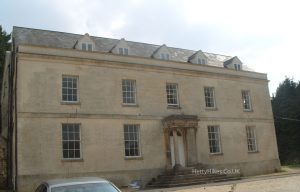 The Fleece Inn shown on the map is now called Hillgrove House. It is at the bottom of Bear Hill, the area known as The Spoult.
More information: www.digitalstroud.co.uk/landmarks-kingscourt-hillgrove-house
Photos P Stevens 2014
Letterheads from Tappers Shop – various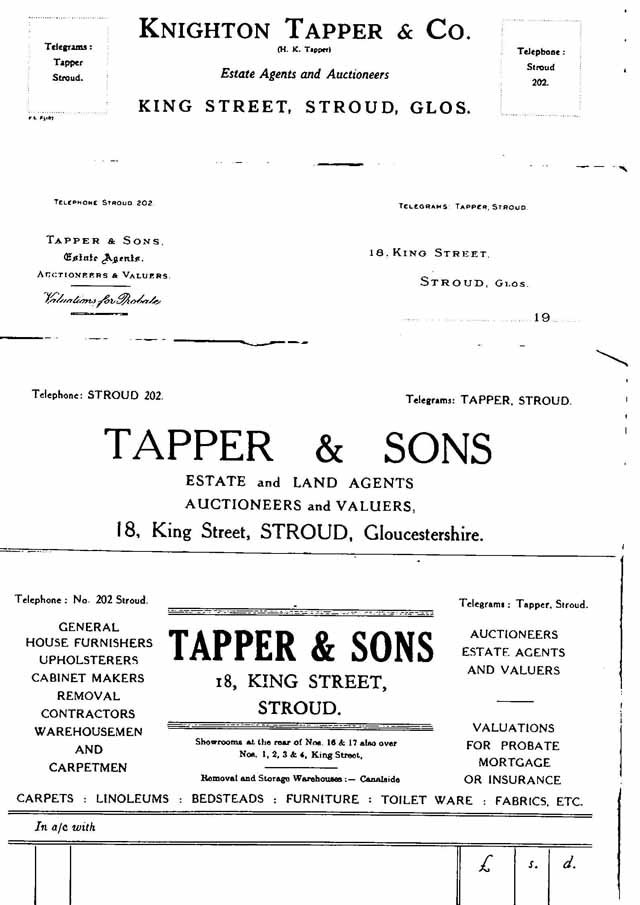 Tappers Shop in King Street, Stroud – where Barclays Bank is now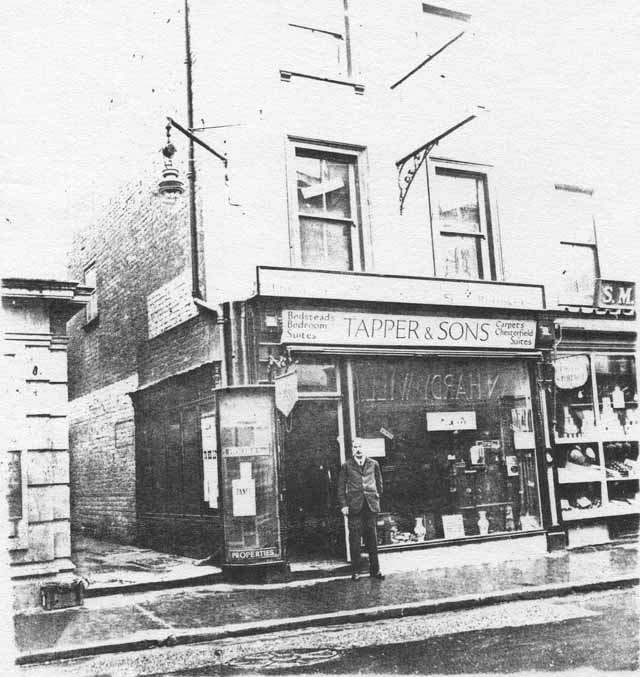 The Opening of the New Wing at Stroud Hospital 1922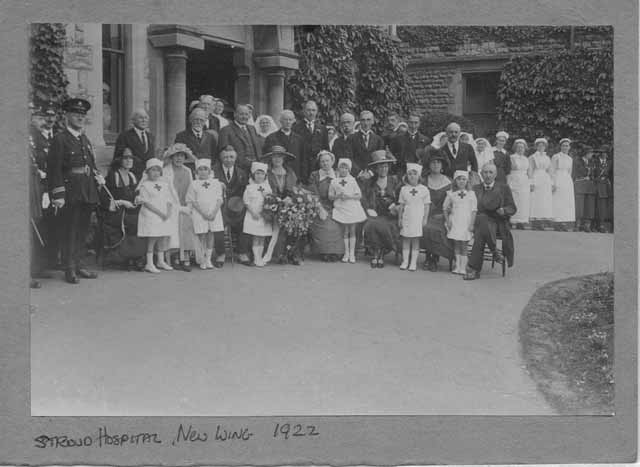 Some of the people are named Stroud Hospital 1922 new wing
View notice for Proposed railway through Stroud 1825