Here are links to pages about Stroud Town as it is now and some of its history
I Spy Stroud Town History Trail. Virtual tour of the town trail, and pdf version to print, go and have a look.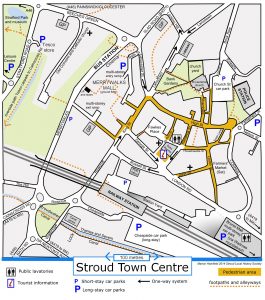 Photos of places in Stroud – have you noticed these, where have you seen them?
30 years of Stroud 1984 to 2014
Click here for Stroud Town map as pdf