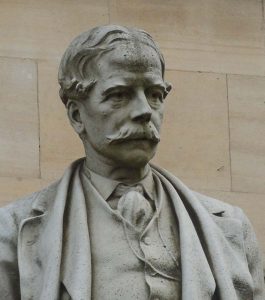 On this page:
Links to more information
In brief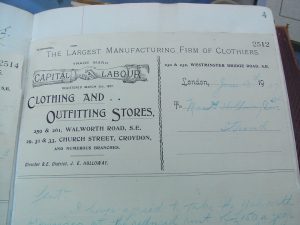 Holloways started in Stroud in 1849 and became a world-wide company. They had factories in Threadneedle Street and Brickrow. In the 1890s they employed 1,500 people, and made uniforms in the first world war. They were taken over by E. M. Hammersley in 1963 (in the Midlands) and finally closed in 1975.
The Holloways were pioneers
in business – George and Henry claimed to be the first in the world to use steam power for sewing machines,
in politics – George created the Stroud Conservative Working-Man's Association, and was an MP for Stroud;
and in social reform – George started a Sick Benefit Society, and built houses for working men.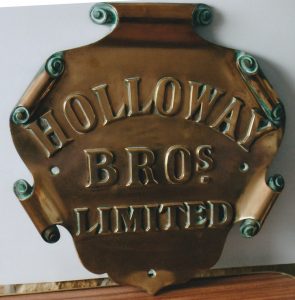 At our 2017 Summer Exhibition, Mike and Lynne Powell (who met at Holloways) brought in this picture of the Holloway name plate, that they now have.
At our 2016 Summer Exhibition, one visitor told us that his wife (a member of the Holloway clan) said that the Threadneedle Street building was always known as 'the shirt factory' within the family, whilst the Brick Row site was used for making uniforms (livery, and civilian). She remembered as a girl in the 1950s being measured there for her school winter coat by Mr Woolley, the head cutter.
Holloway ledgers – June 2016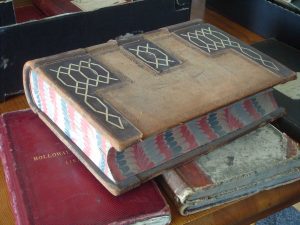 A fascinating collection of ledgers from Holloway Brothers clothing manufacturer came to light in the Midlands, and Stroud Local History Society has brought them back to Stroud, to be available for local research. The 15 books include account and minutes books, and range from 1850s to 1970s.
Holloways were a very important Stroud company and George Holloway's statue stands in Rowcroft near Holloway House.
If you have an interest in this collection, or have any information or stories, please contact us.
Click pictures to enlarge

Content of ledgers:
several with lots of handwriting – some are minute books
large book relates to different shops Bristol, Liverpool Manchester
warehouse book
pay details with names
stationery items bought, eg refills for fire extinguisher with prices
insurance premiums
share transfers
articles of association – typed
Holloway photos
George Holloway's statue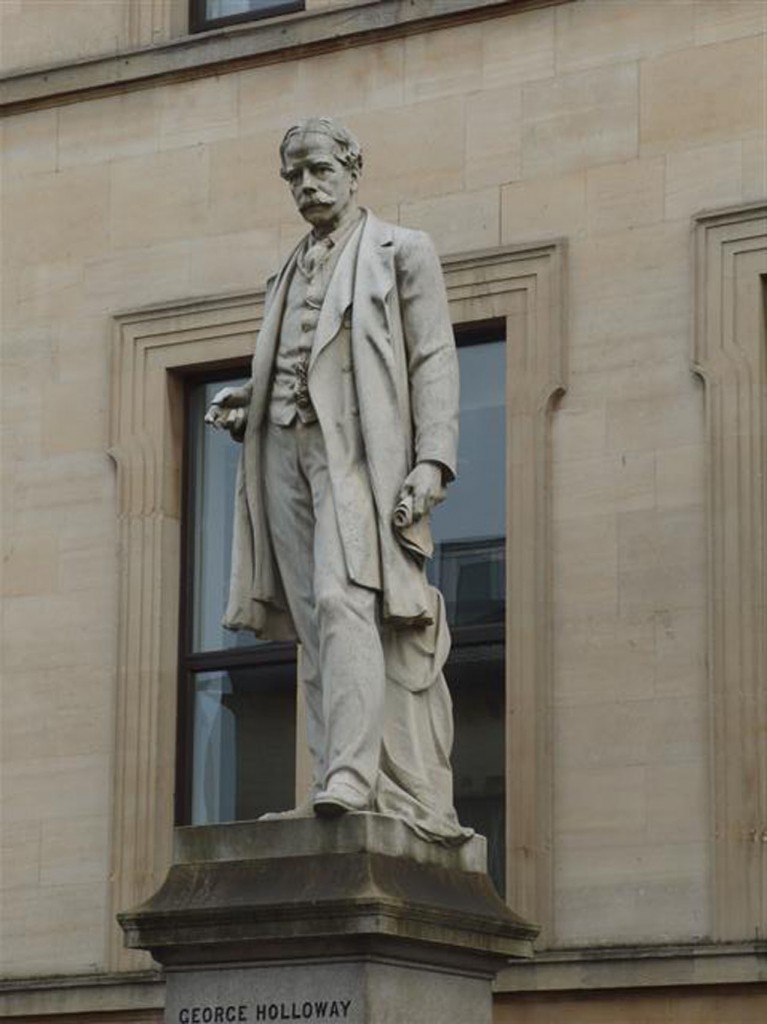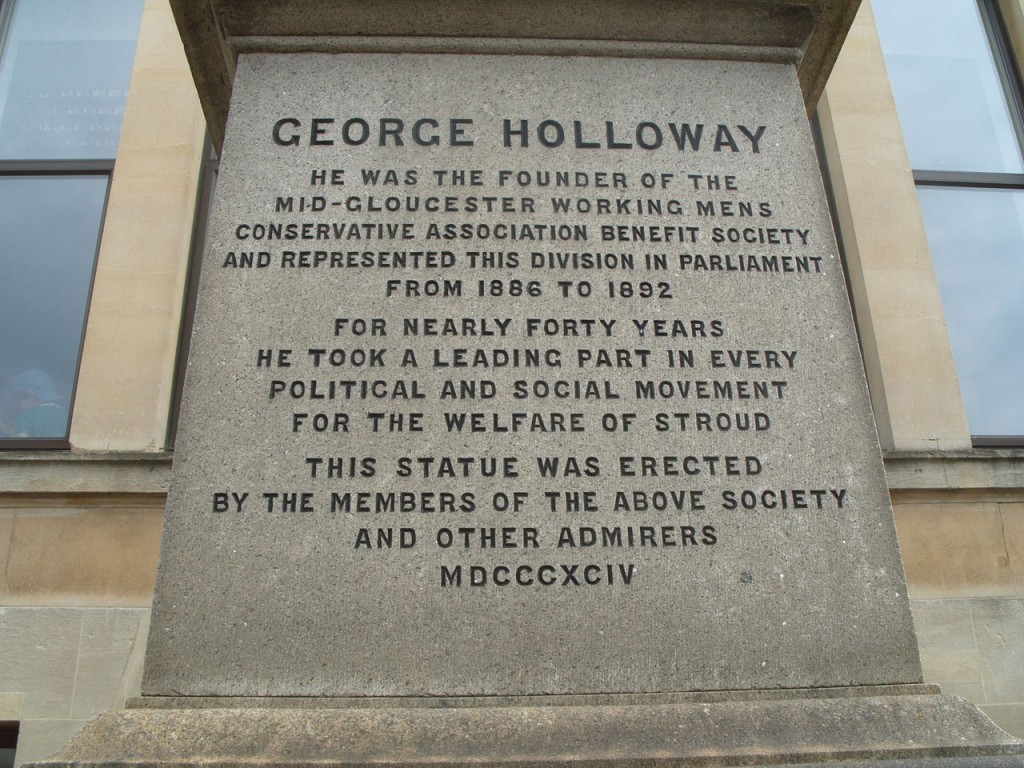 The Statue of George Holloway stands outside Stroud House in Rowcroft.
George Holloway was M.P. for Stroud from 1 July 1886 to 28 June 1892
Stroud House
Stroud House was the Holloway Institute in 1894-96 and home of the Conservative Club.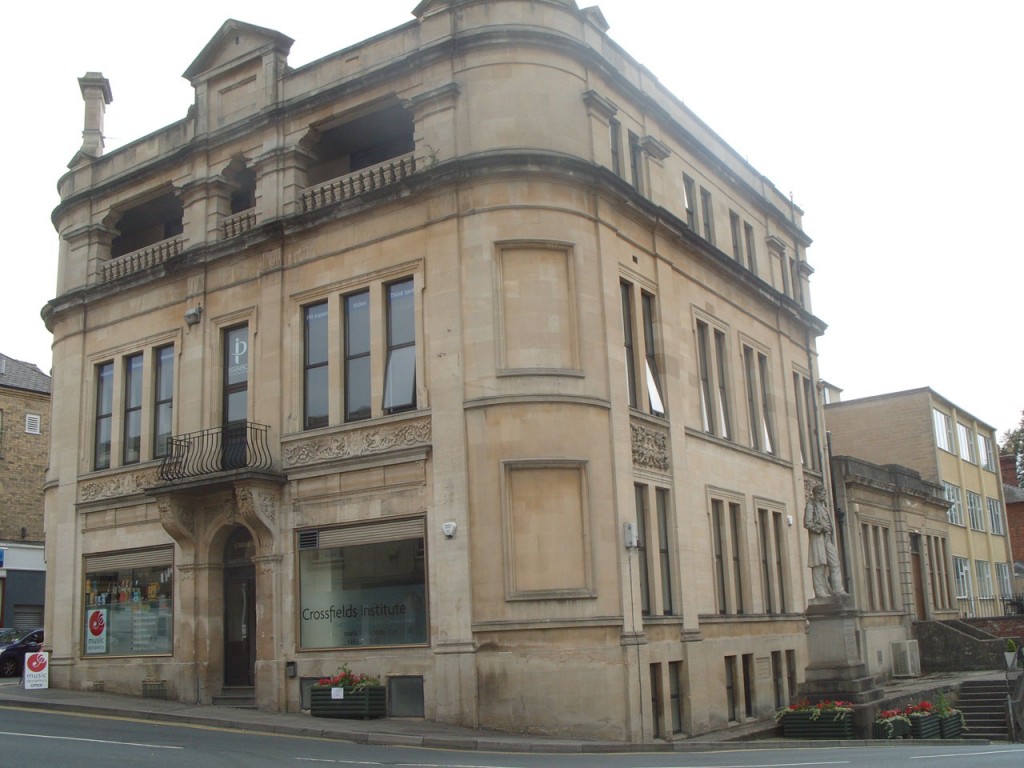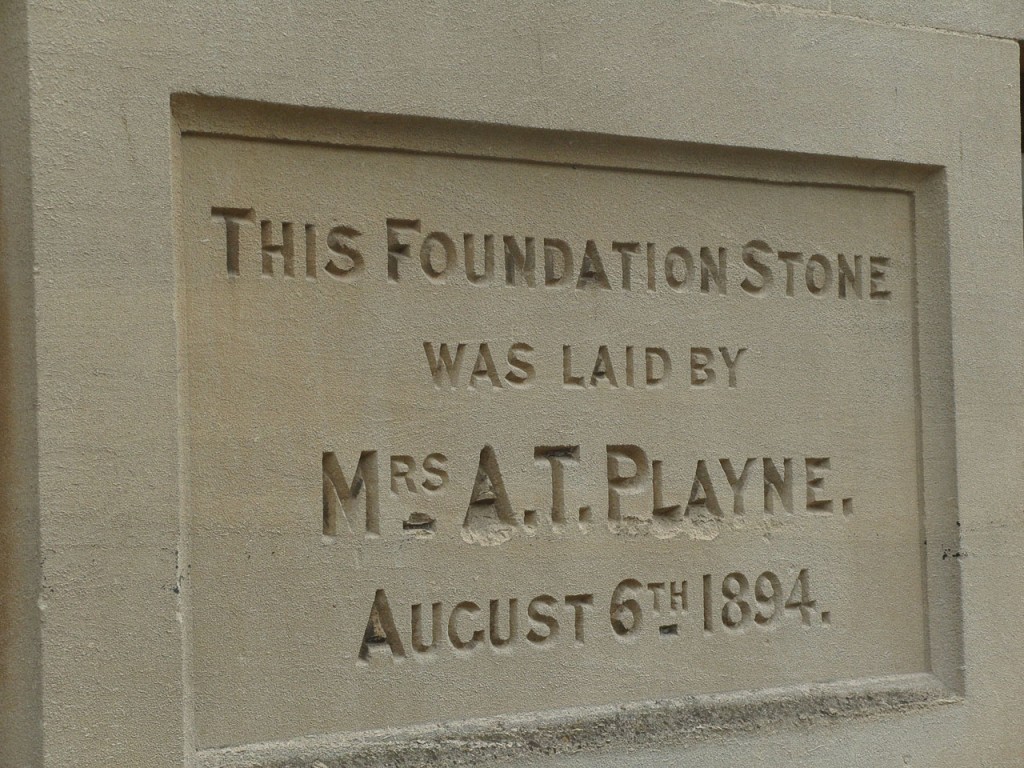 Stroud House and its foundation stone – photo P Stevens 2014
Holloway House
Holloway House (changed to Axiom House, but changed back in September 2014) is next door in Station Rd (was Great Western Rd), with its back in Rowcroft. The architect was Vernon S. Barnes, and it opened in 1934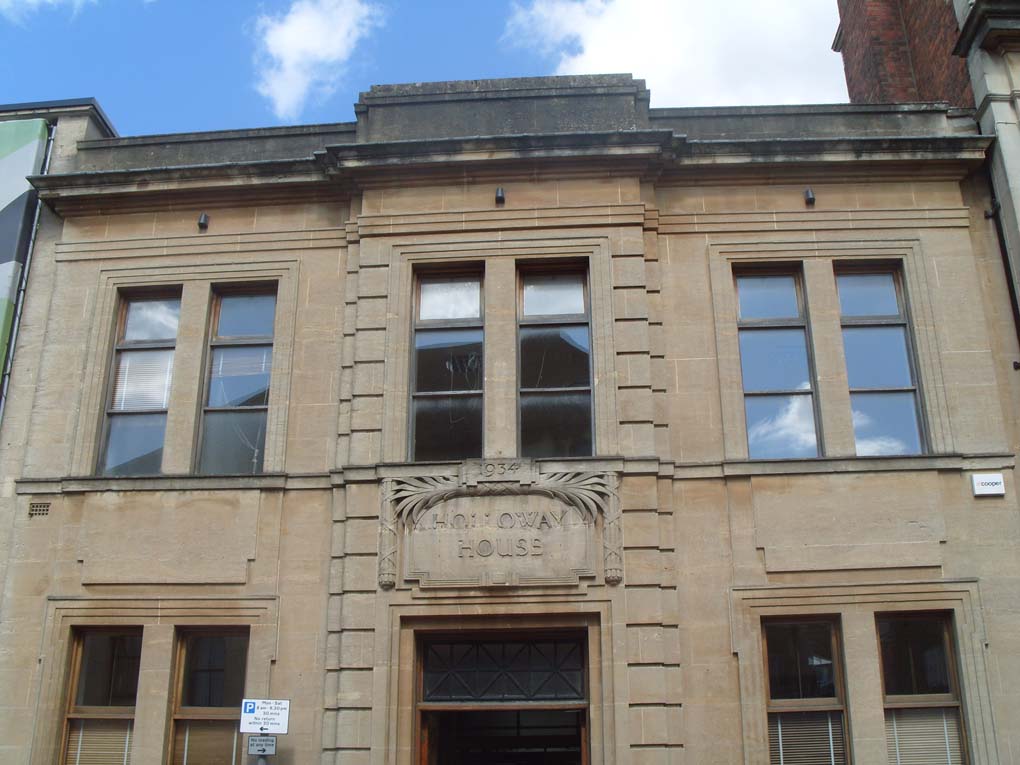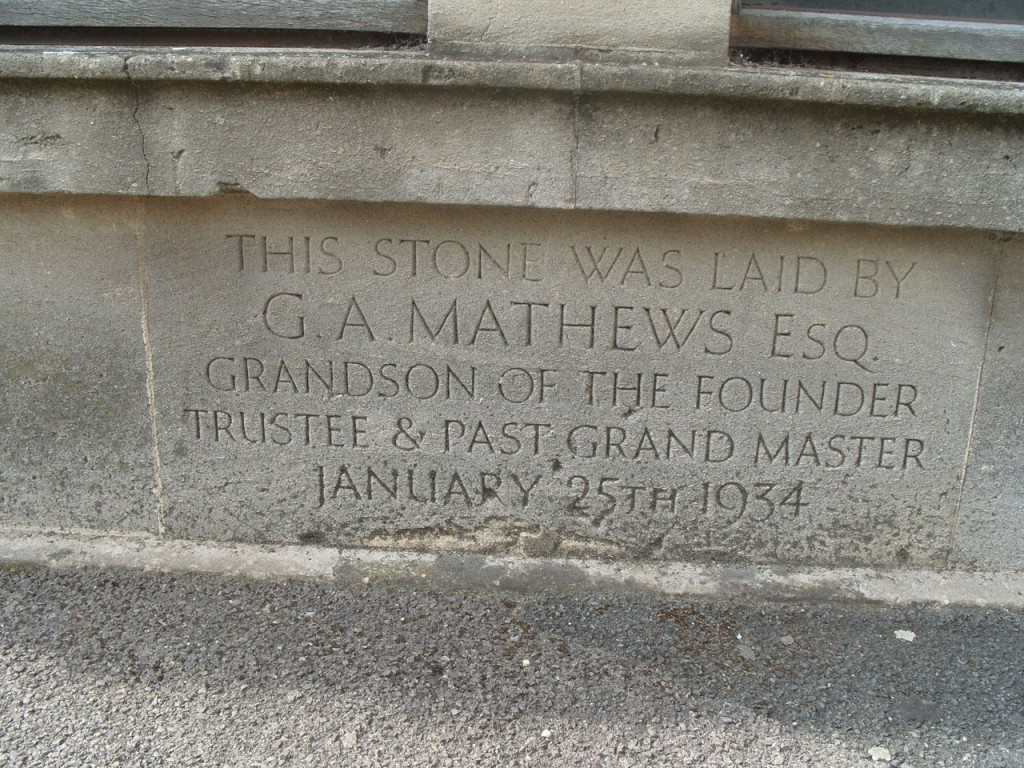 Holloway House and its Foundation stone – Photo P Stevens 2014
The following items were found during the 2014 search of Citizen archive. Click on the pictures to enlarge.
Holloway Clothing Factory
Click pictures to enlarge
1931 Holloway clothing factory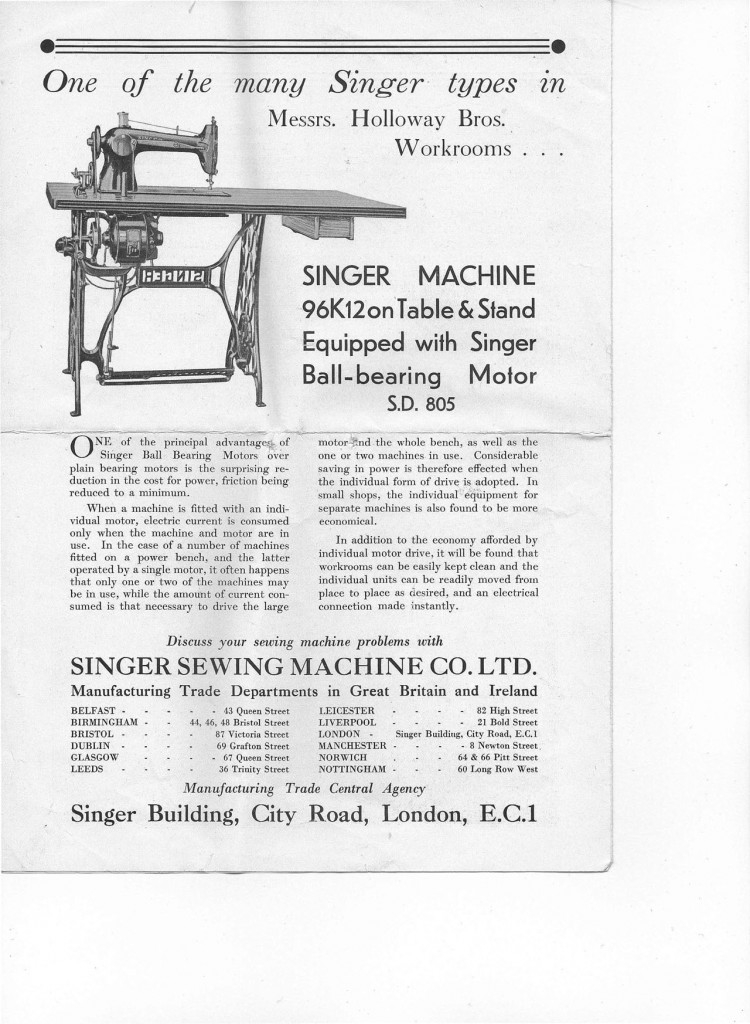 Stroud Holloway Original Benefit Society – new offices open – 1934
Click pictures to enlarge
1934_09_20 opening new offices
Original Holloway Society Centenary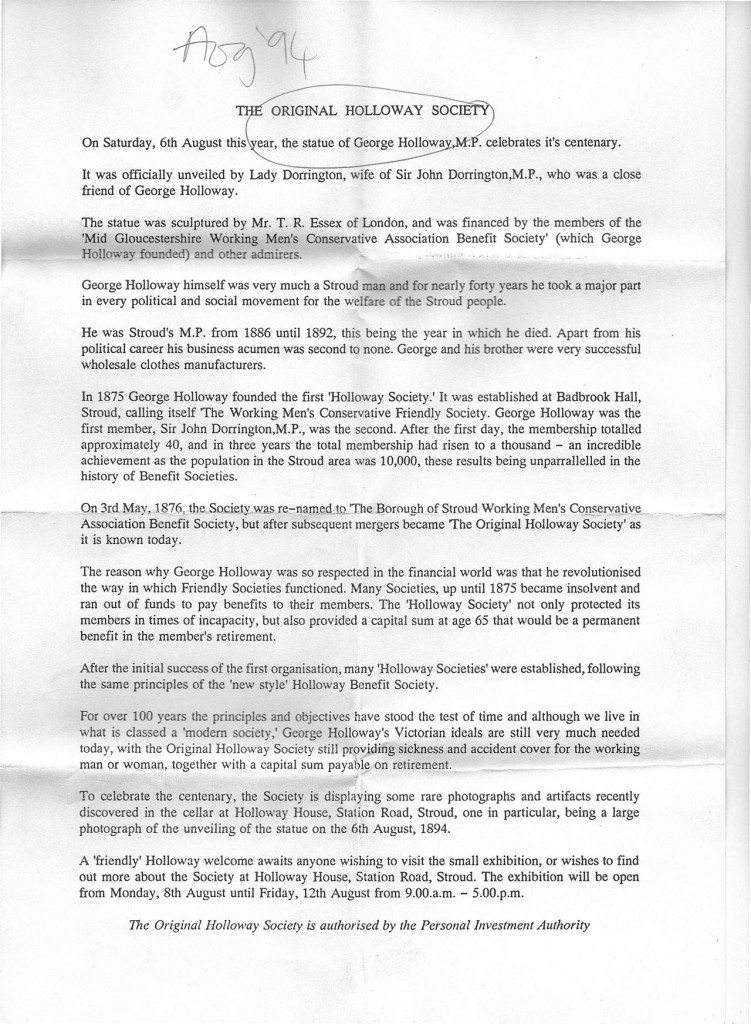 George Holloway Statue to stay 1999