Stroud Local History Society is the local history society for Stroud in the County of Gloucestershire, UK.
Our programme is here. Past meetings and events are described here.
Please contact us for information – Join us for news, newsletters and discounts.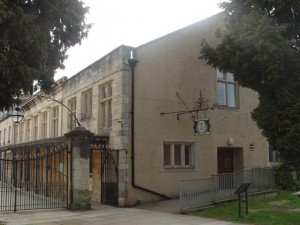 Normally our monthly indoor meetings, from September to April, take place at the St Laurence Church Hall, or the Old Town Hall, both in The Shambles, Stroud. In the summer we arrange visits for members.
Currently we have over 100 members, and we are on Facebook and Twitter.
The menu links above tell you more about the society, our resources archive, and the wide variety of research carried out over the years by our members. Stroud People and Places Index is a good page to start.
Books currently for sale – CLICK HERE.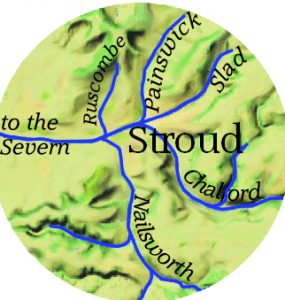 Which are Stroud's five valleys?
News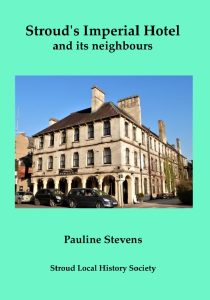 November 2023: Stroud's Imperial Hotel and its neighbours by Pauline Stevens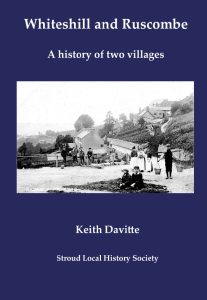 November 2023: Whiteshill and Ruscombe – A history of two villages by Keith Davitte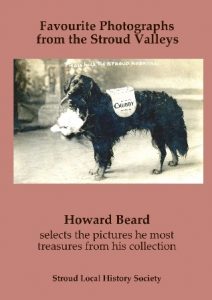 February 2023: New book Favourite Photographs from the Stroud Valleys by Howard Beard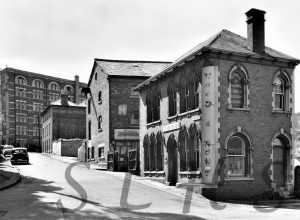 December 2022: See pictures of Wood & Rowe at Cheapside in 1954 and 1966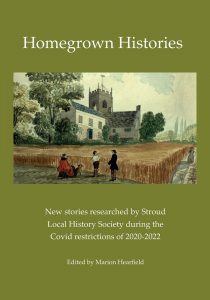 November 2022: New Book – Homegrown Histories. A delightful collection of research and stories by members of Stroud Local History Society (and a few guest contributors), originally circulated to members and friends suddenly isolated by the Covid lockdowns.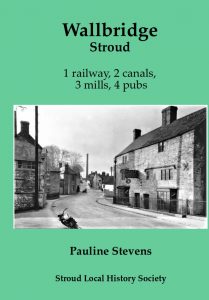 June 2022: Photographs of Wallbridge Mill in 1961
May 2022: New Book about Wallbridge
Feb 2022: New pages on our website:
Sept 2021: New page on our website – Samuel Baldwin – 17th century sculptor from Stroud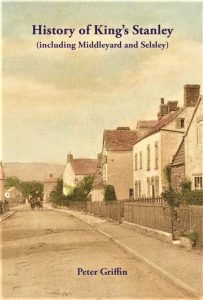 March 2021: New Book History of King's Stanley by Peter Griffin Price £15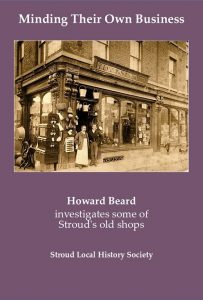 September 2020: New Book Minding Their Own Business by Howard Beard Price £10
October 2019: New free on-line version of our Stroud Town Trail, for smartphones and tablet computers
July 2019 – New booklet – Stroud Town Trail by SLHS
Apr 2019 – New page – Documents and maps for research
Mar 2019 – New book Badbrook, Merrywalks and Slad Road
July 2018 – New book Stratford Park and its Mansion House
Mar 2018 – New page Shepheard Photograph Collection
Dec 2017 – New pictures and information of Woodchester Saw Mills and Piano Works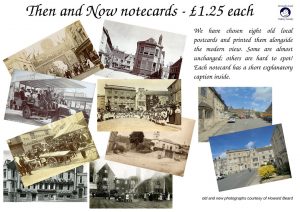 July 2017 New 'Then and Now' cards
2017: New book The Stroud Valleys in the Great War
July 2016 – New book The Old Stroud Brewery by Marion Hearfield
June 2016 –Holloway ledgers are back in Stroud
June 2016 – New book Stroud History Tour by Howard Beard
Jan 2016 – SLHS has stepped in to ensure the Digital Stroud website continues to provide an invaluable source of historical information about Stroud.
July 2015 – new acquisition – a book from Rodborough Charity School
July 2015 – new acquisition – Cainscross school archive
New book, March 2015 – Stroud Subscription Rooms – price £5 more info
New book , November 2014 – The Church by Stroud Hospital – price £5 more info
Added August 2014 – Information from the Archives of the Citizen
Added July 2014 – Virtual Town Trail with photos, so you can see Stroud and find out about some of it's history, without walking around!
Added July 2014 – a review of 30 years of events that had happened in Stroud since our first meeting in 1984.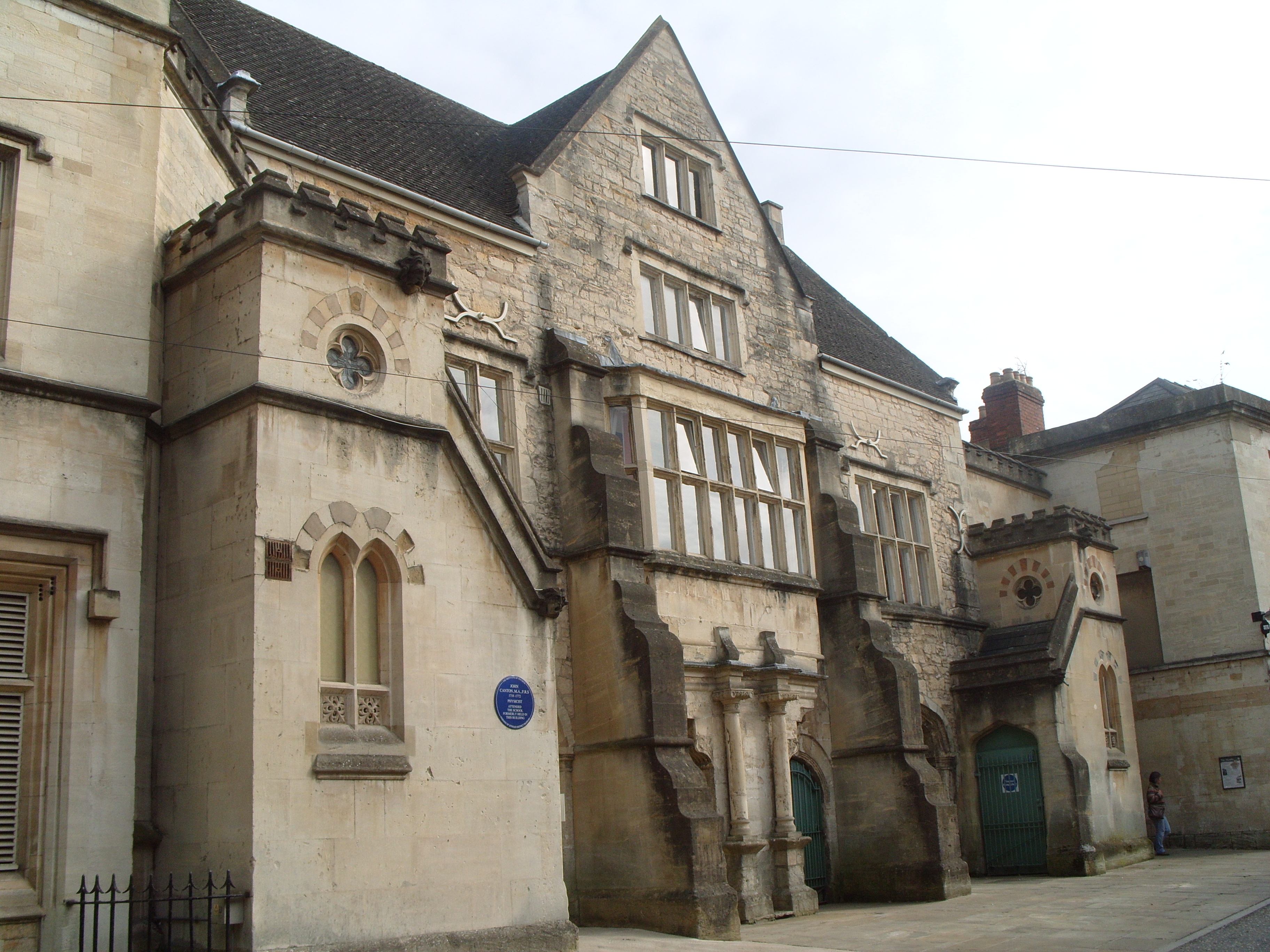 History of Stroud – very brief!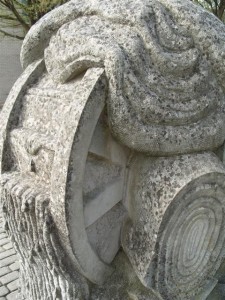 The Town of Stroud officially dates from 1304, prior to that it was part of the parish of Bisley. Stroud was granted a market charter in 1594 and the Old Town Hall in The Shambles dates from that time.
Stroud became an important centre for the woollen industry using local and imported wool, producing fine quality cloth, known internationally as 'Strouds'. Billiard cloth and the cloth for tennis balls are still produced.
The development of the industry resulted from the purity and availability of water in the network of streams from the local hills. Mills were built along the streams to utilise the water power, many of these buildings remain today, one of which still produces cloth.
Questions, suggestions and submissions are welcome – please use the contact us page