Postcards from 1904 and 1905
Fort George was built in 1761 for a garrison, on an ancient site.
It was rebuilt and extended in 1870, and is a Grade II listed building.
In 1986 it was a Caravan and Camping Centre
Fort history and more information
Link to Rodborough Fort Postcards
Rodborough Fort now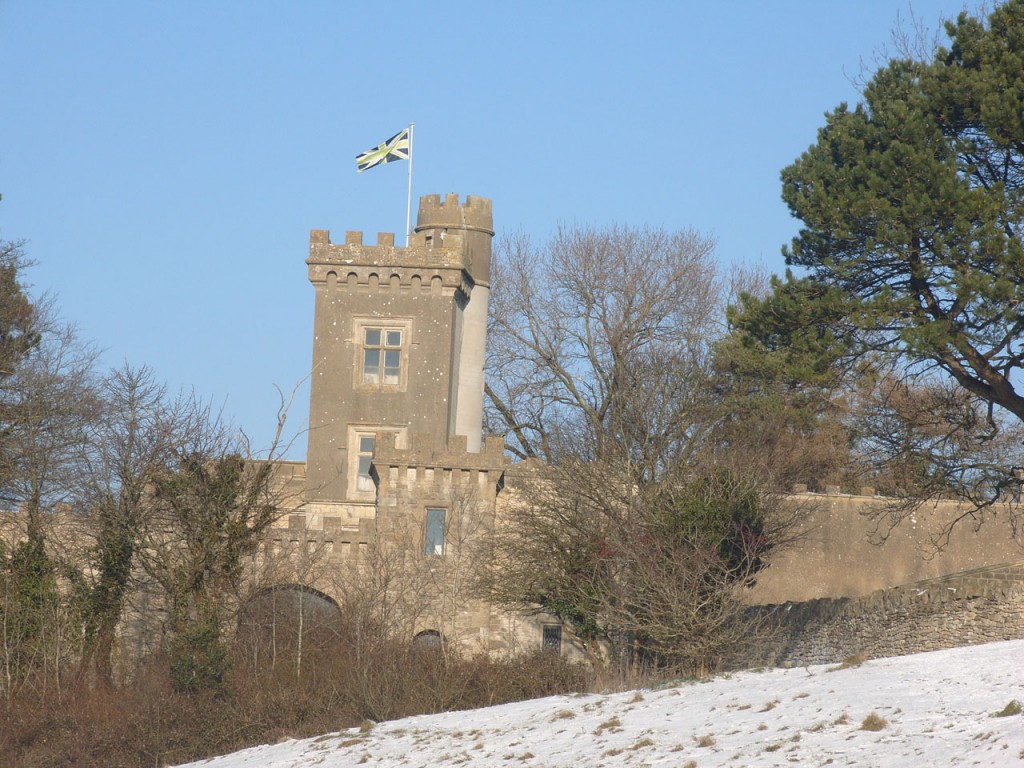 Rodborough Fort for sale
Found during 2014 search of Citizen archive.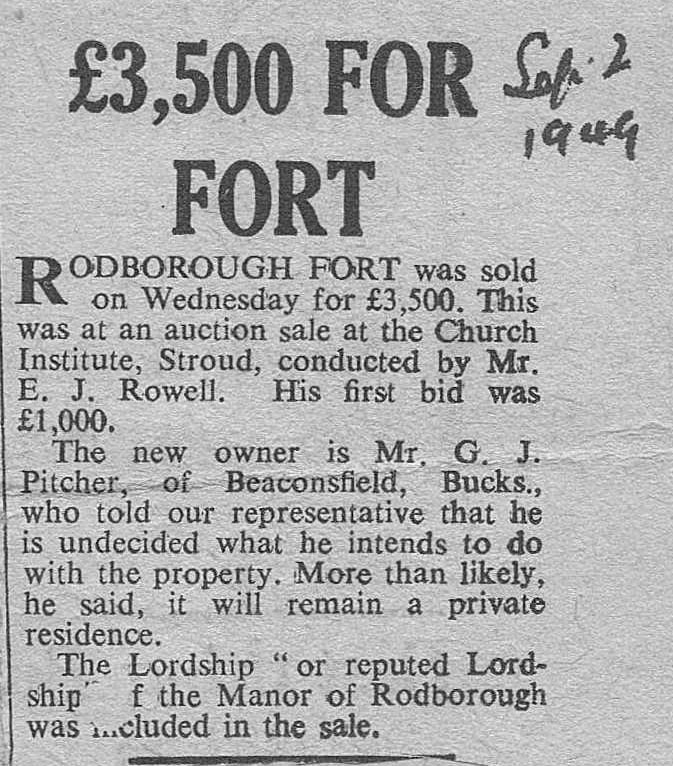 1949_09_02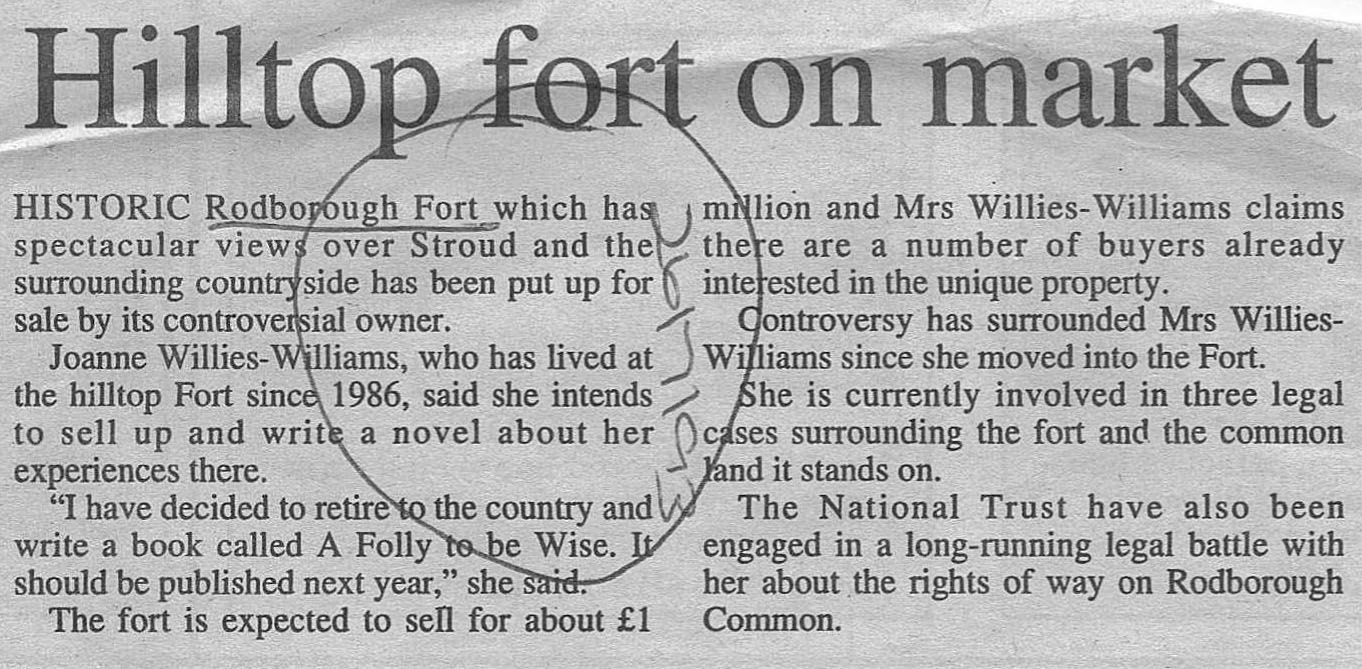 1993_07_26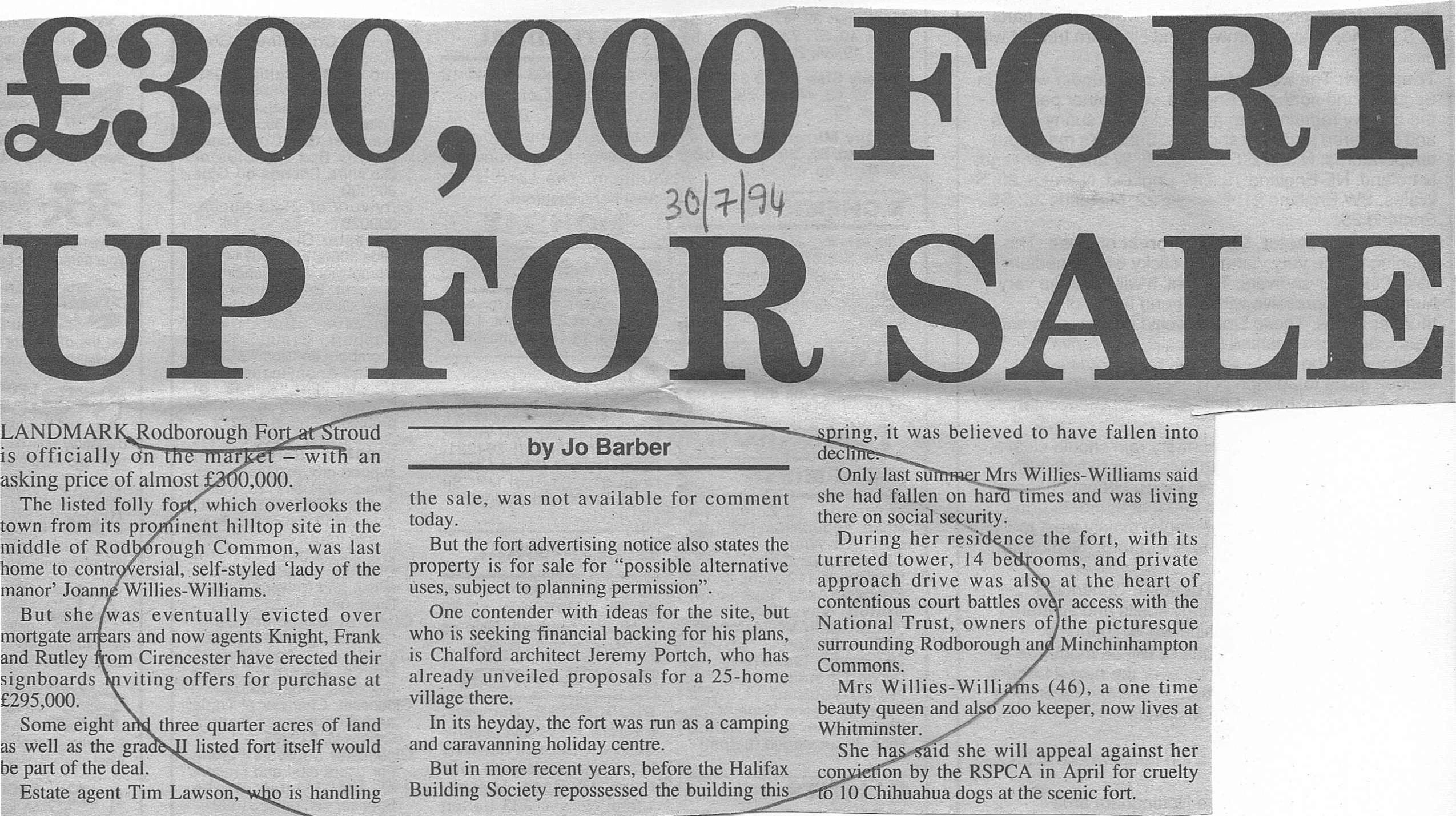 1994_07_30 1994_08_05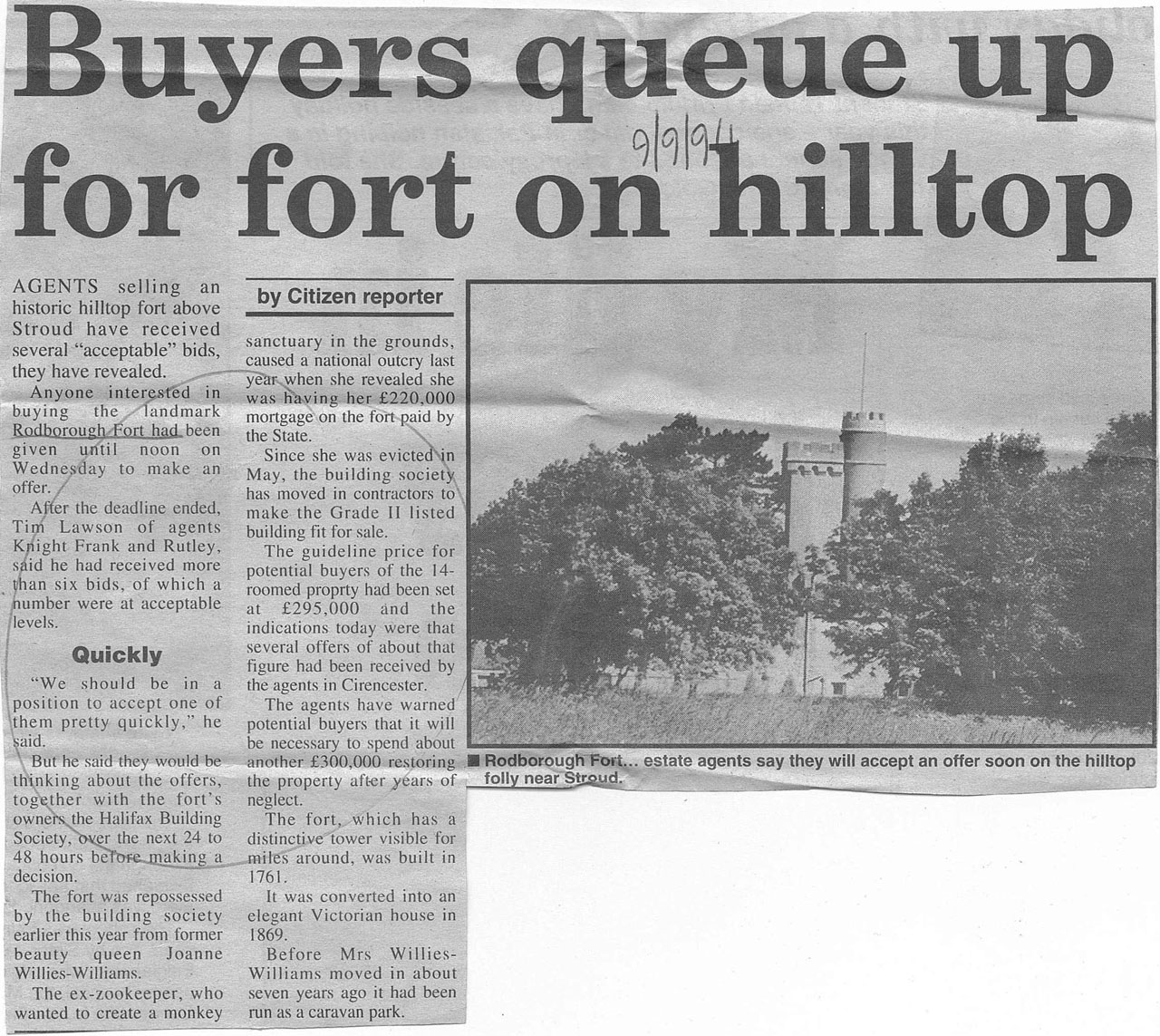 Fort history and more information
Follow the links for more information:
Rodborough Fort history and other follies in Stroud district
Rodborough Fort and Second World War
Aerial views of Fort 1920 1932 A 1932 B