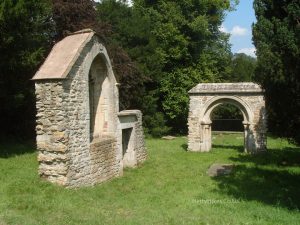 Other pages on our website:
Found during 2014 search of Citizen archive.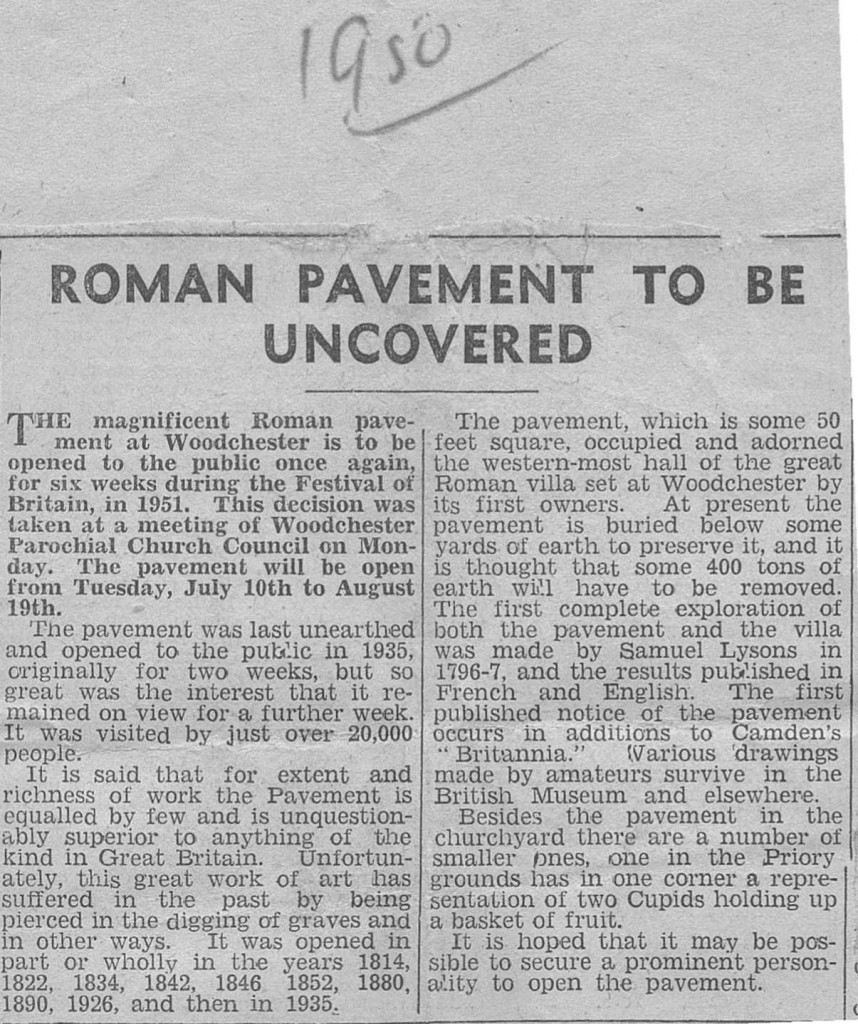 1951_07_10 Author unknown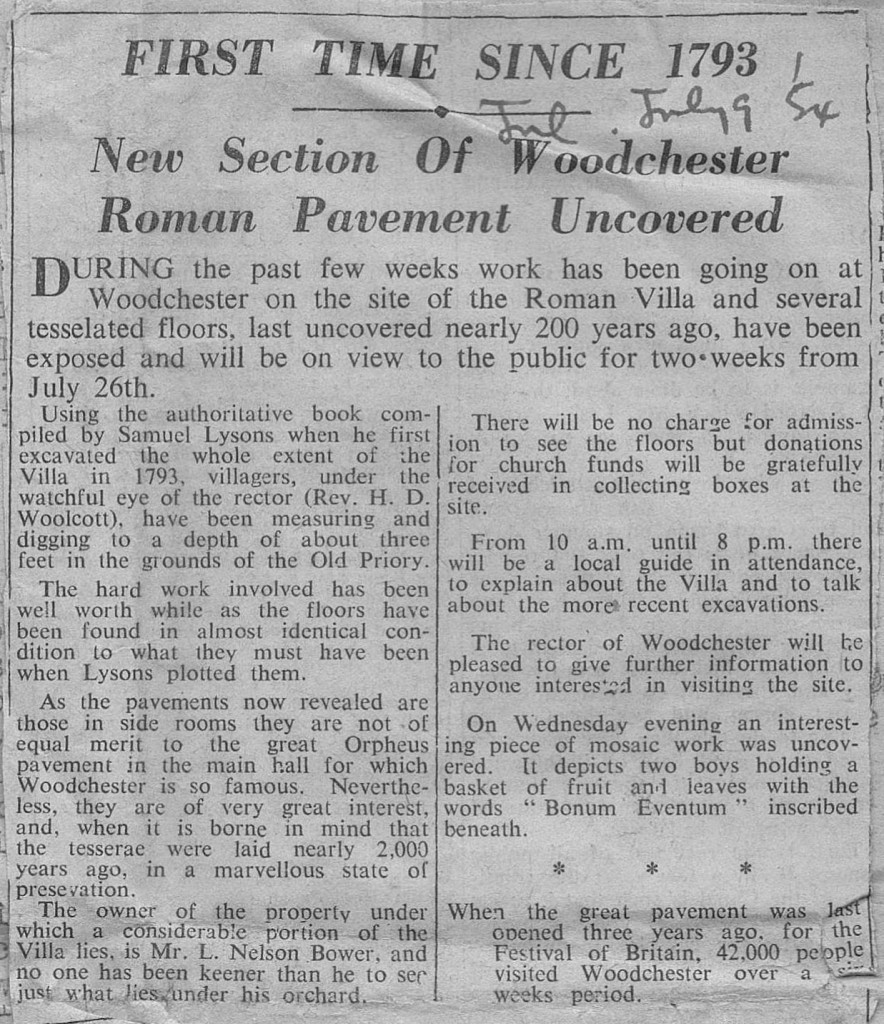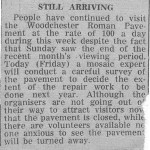 1987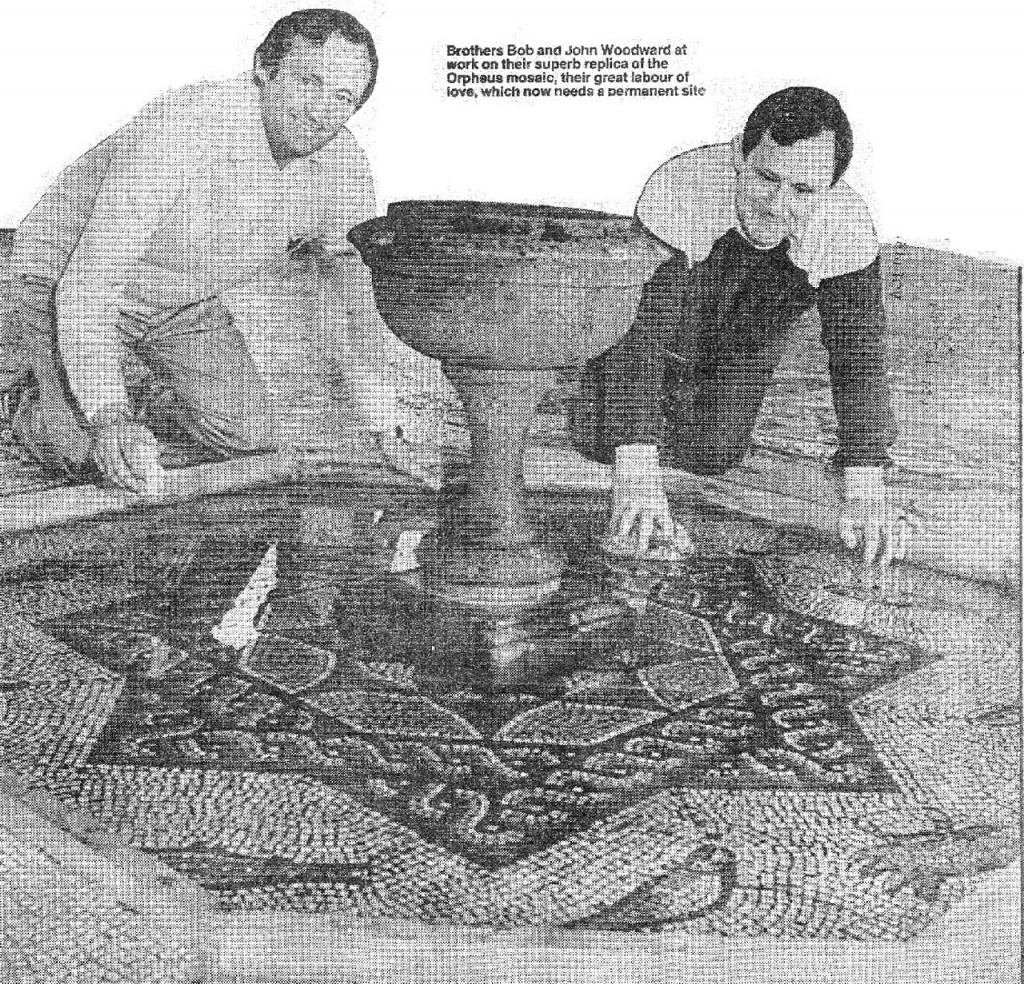 Link to Woodchester Mosaic replica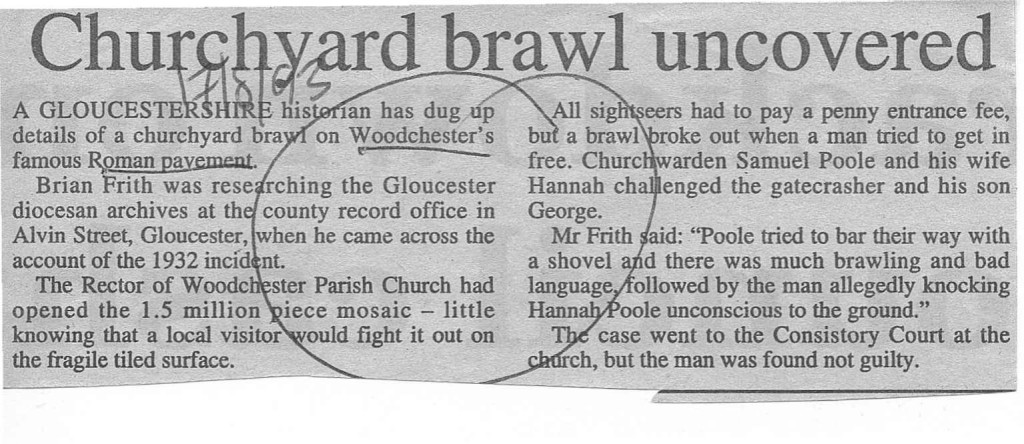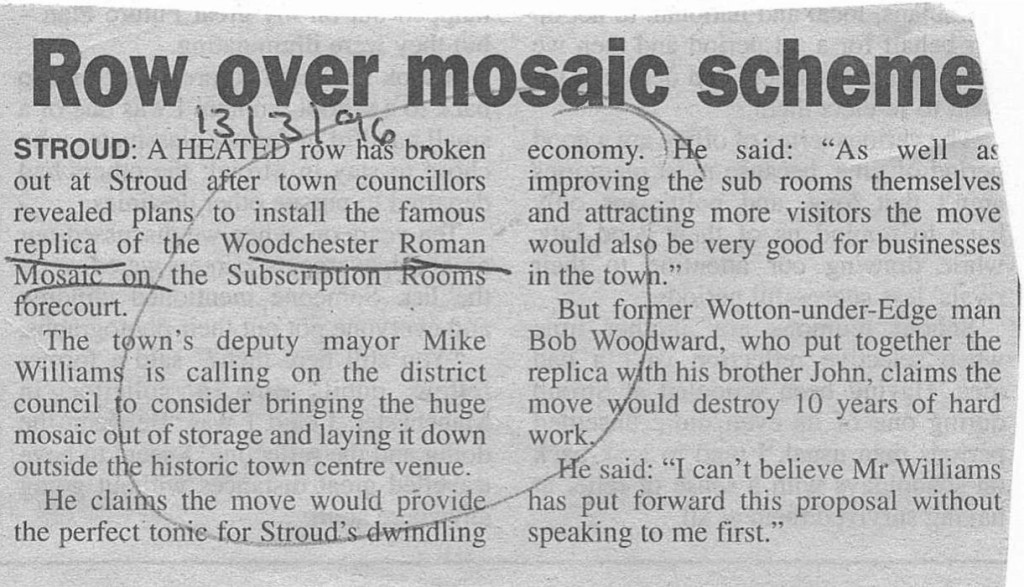 1996_11_23 Citizen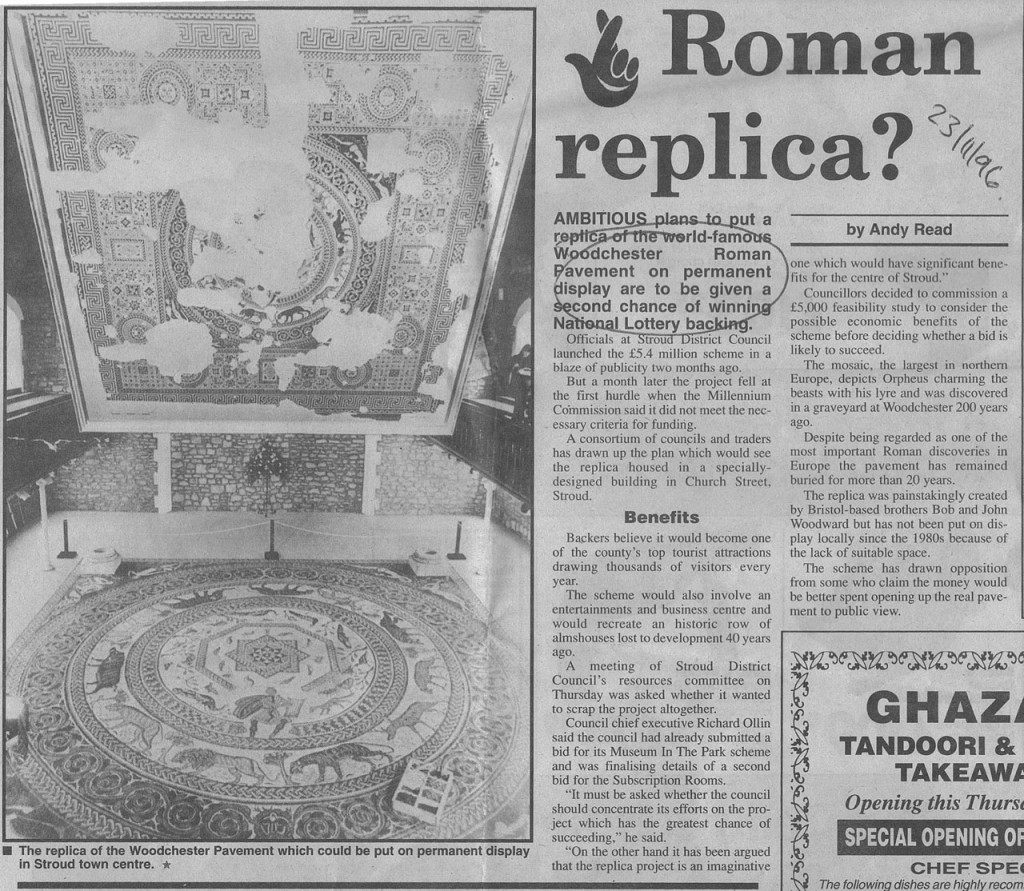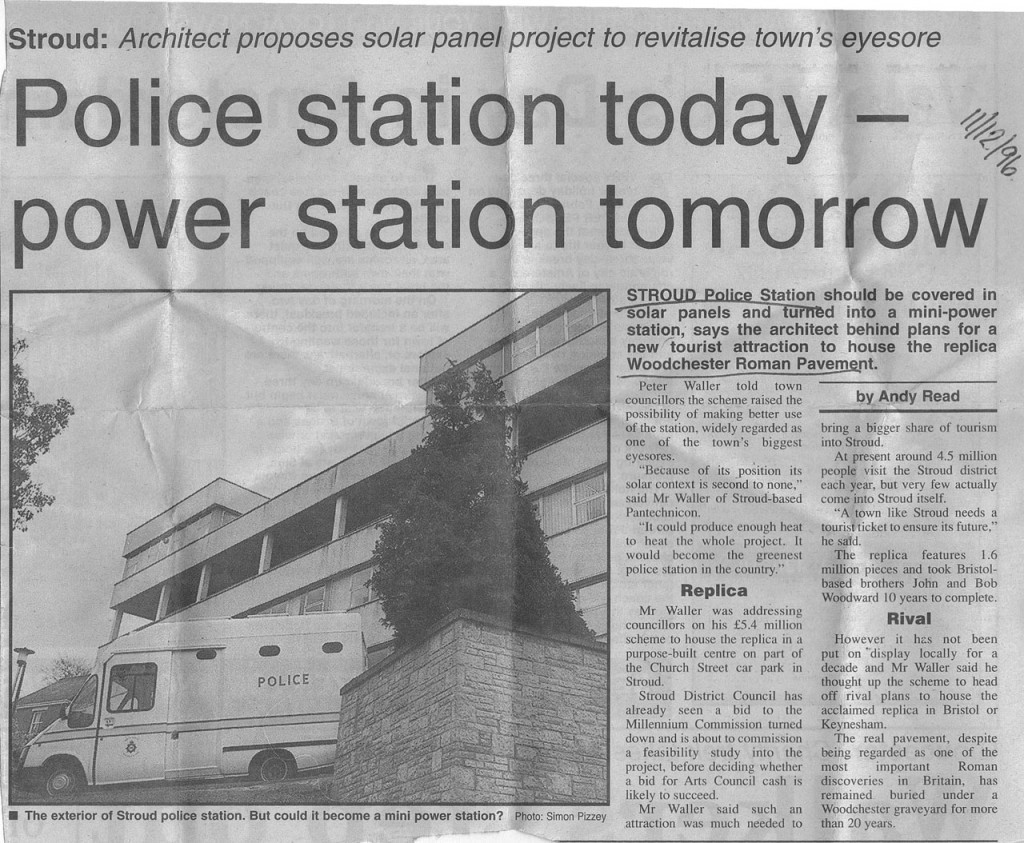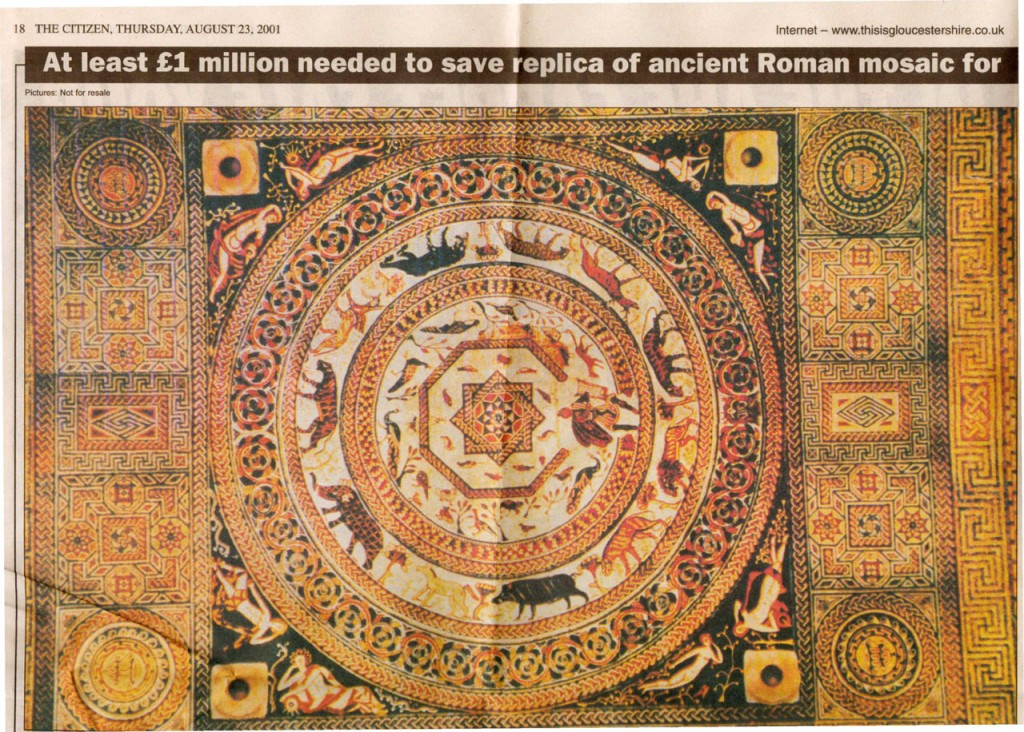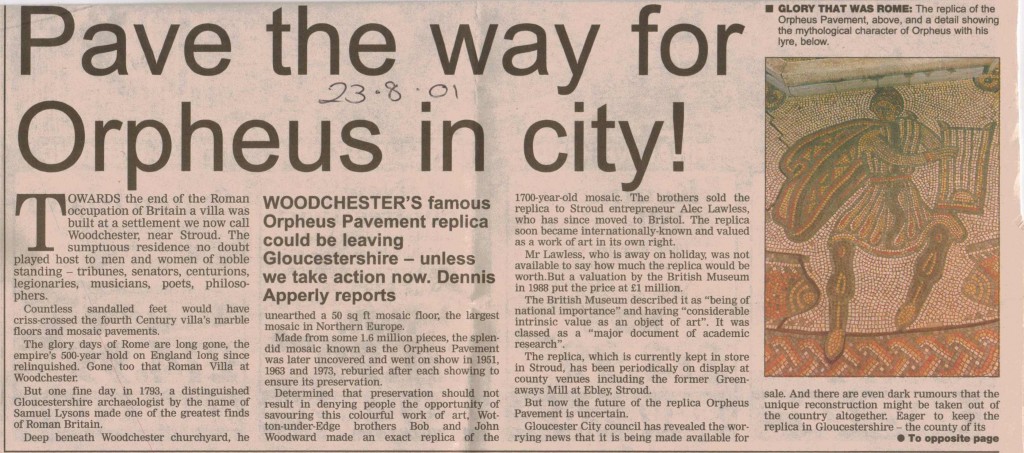 It took Bob and John Woodward 10 years to make the replica from 1.6 million tiny tesserae tiles.
In 2010 it was put on display at Prinknash Abbey, but still without a permanent home.
A Woodchester consortium failed to get the mosaic, and it was sold to an anonymous buyer for £75,000.
Does anyone know where it is now?