*History of Stroud website – Digital Stroud – gets a new lease of life*
January 2016

Stroud Local History Society has stepped in to ensure the Digital Stroud website continues to provide an invaluable source of historical information about Stroud.
The original project was a collaboration in 2003/4 between the Museum in the Park and Stroud College. At the request of the Museum, SLHS agreed to take over and Digital Stroud is now available alongside the SLHS's own very active website.
The Museum had been told that without an expensive essential upgrade the website could no longer be available on-line. Stroud Local History Society arranged for the necessary work to be carried out by Digital SU (at a much smaller cost) and to take over ownership. Kevin Ward, said 'I am pleased that Stroud Local History Society was able to step in and help save this well used resource for the wider community. If you haven't visited the site before, there has never been a better time!' The website is here: www.digitalstroud.co.uk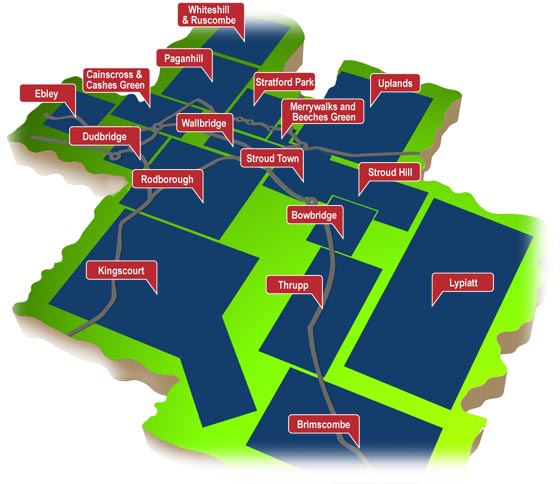 We are updating the content that was current at the time, so if you can tell us what needs to be amended or updated in any of the districts identified in the Landmarks section of Digital Stroud, do please get in touch with the Society – using our contact page. We would also like to hear from members of the original project team.